Connecting Borders / Turkey
13 July 2018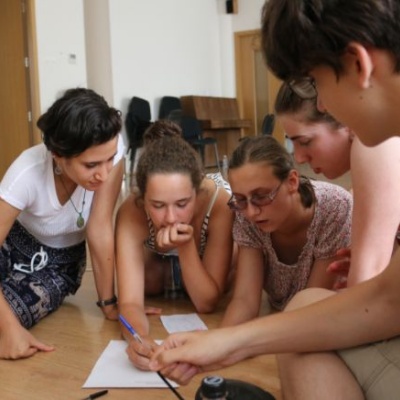 1 July 2018 - 11 July 2018
Through interactive workshops, discussions and storytelling the course focuses on self-development and leadership. Youths from the Middle-East, Europe and North-Africa come together in Turkey to look at current issues related to identity, which include topics on migration, human rights and structural inequalities.
KEY PROGRAMME COMPONENTS
The programme aims to connect borders on several levels:
The Self and Society
The course analyses the various levels of identity within the self and outside in the context of societies, communities, cultures and nations. By promoting empathic listening, sharing stories and critical thinking, the programme aims to improve communication and understanding between people.
Past, Present and Future
Using the interesting political tensions and multicultural environment of our location, we provide participants with understanding of the historical setting, key concepts in social issues and community action in order to create a continuous interconnected narrative of the past, present and future.
Global Thinking and Local Action
During the course, participants do community service and design a project to implement in their own communities. The course creates a snowball effect as participants gain the motivation and confidence to act locally while seeing the global and long-term implications of these actions.
DETAILS
Cost: The participation fee is 600 Euros. The fee covers all accommodation, food, transportation and other expenses during the duration of the course. Travel to and from Izmir is not included.
Scholarships: Scholarships are awarded on a need-based basis. Funding is being sought to minimise the cost per participant. While it is unlikely scholarships will be available for everybody, we aim for finances not to be an obstacle for participants. We will assess needs of candidates and estimate a fee that they could afford.
Dates: July 1 - 11, 2018
Location: Iznik, Turkey
Participants:
Are between 16 and 18 years old or in their last two years of high school education
Reside in countries in Europe, Middle East or North Africa
Are able to attend the whole duration of our Short Course
Have not attended a UWC Short Course before or been accepted to one of the UWC schools/colleges
Contact: info@short-course-turkey.uwc.org
More information: Website, Facebook, Instagram, YouTube