JUST DILIJAN IT! / Dilijan, Armenia
4 August 2018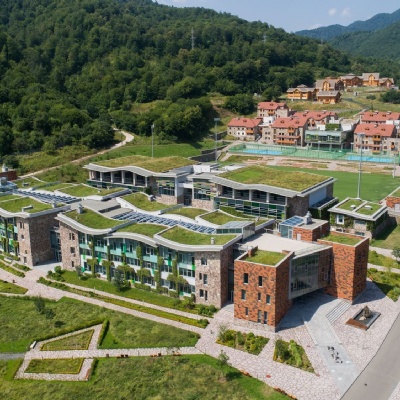 JUST DILIJAN IT! is the first international summer camp in Armenia for kids aged 9 – 16 years, set in the grounds of UWC Dilijan.
Two-week hands-on programmes in English and Russian,
combining recreation and education, fun and function. The programme is focused on original courses in performing arts, healthy lifestyle & sports, visual arts, nature & technology and leadership. It's an excellent opportunity for participants to collaborate with professional directors, artists, scientists and sports professionals, who will share their experience, inspire and engage the children, nurturing new talents and encouraging new interests.
With the help of the educators and counsellors, the participants will learn the most powerful life skills: how to communicate and learn from one another, work together and individually, identify and solve problems, be open to new knowledge, understand themselves and their emotions as well as the emotions of others, and draw inspiration from everywhere.
The participants will live and do activities on the ultra-modern UWC Dilijan campus. In each programme campers will explore and study the history and culture of Dilijan and Armenia, and make new discoveries.
2018 PROGRAMME DETAILS
Round 1: 7 – 20 June. Language of Instruction: Russian
Round 2: 22 June – 5 July. Language of Instruction: Russian
Round 3: 7 – 20 July, Language of Instruction: English
Round 4: 20 July – 4 August, Language of Instruction: English
FEES
$2700 USD (Tuition, room & board, excursions). Please note that airfare and health insurance costs are not included in the cost.
HOW TO APPLY
For more information on JUST DILIJAN IT! and on how to apply, please visit application visit the website.