UWC Indonesia
3 December 2018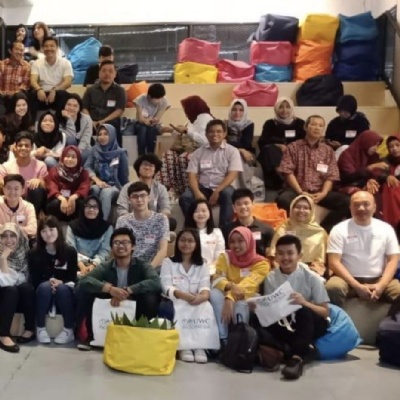 As is the case with many UWC national committees, UWC Indonesia is run by a group of volunteers, consisting of UWC alumni, parents, and professionals who believe in the UWC movement. The first alumni-run incarnation of UWC Indonesia was organised by Eddy Henry (Pearson College UWC 1988-1989). That same committee, in 2007, selected Erin Saiof to attend UWC Costa Rica: today, Erin serves as the committee's Chair.
Each year, the UWC Indonesia National Committee, which became a recognised non-profit in 2015, receives a growing number of applicants (more than 400 last year). Indonesian UWC alumni from across the movement contribute as much as they can to the committee's activities, despite many of them having demanding professions and living in different time zones. "We try to spare our time to read applications, create newsletters, make fabulous Instagram posts, and even build the UWC Indonesia website," says Erin. Demonstrating the community-mindedness of UWC alumni, even alumni from other countries who happen to work in Jakarta also volunteer their time with UWC Indonesia during the selection process.
The UWC Indonesia National Committee is successful in part because of how fully it embraces technology and social media. In 2017, the committee converted to all online applications, which has reduced the amount of time and money UWC Indonesia has to spend during the application process. Richard Waery (UWC-USA 2005-2007) and Reifa Tangon (Pearson College UWC 2005-2007) work to create and maintain the committee's website, which hosts the online application form.
"We also see how millennials are embracing social media more than ever," says Erin, "and that's why we use it as our main marketing tool." Last year, the committee ran a "sharing session" via Instagram Live, and they engage with their 21,300 followers by running Instagram "Takeovers", where current students from Indonesia share posts about their life at UWC. Theresia Kinanti (UWC Maastricht 2010-2012), Irham Yunardi (UWC South East Asia 2010-12) and Muhammad Hardiansyah (UWC-USA 2006-2008) contribute to the committee's Instagram success, which results in higher application rates among young Indonesians - though there is more work to be done to reach talented youth on remote islands, since online infrastructure only serves the mainland.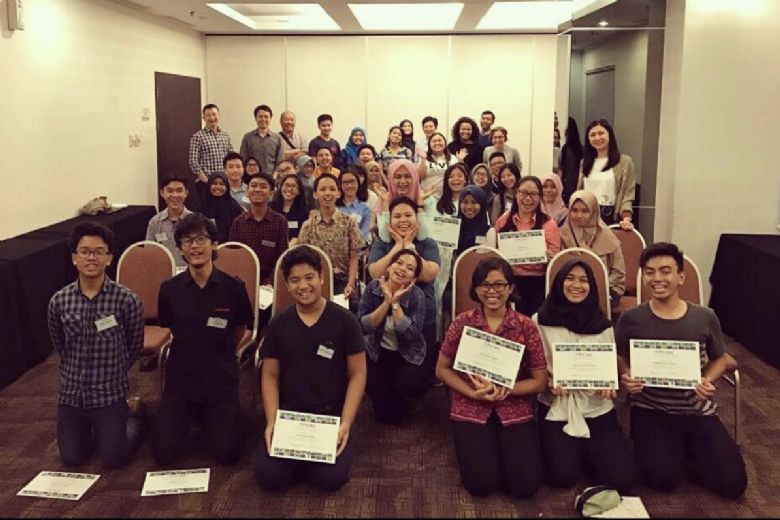 Parents of UWC students and alumni have been heavily involved in the UWC Indonesia National Committee: from interviewing prospective students, to publishing articles in newspapers, to conducting professional psychological assessment and even providing the venue for student interviews. "We are very grateful, for example, to Mr. Steven Santoso and Mrs Yenny Kusuma - whose children graduated from UWC Atlantic College and Li Po Chun UWC - who have hosted the annual 2-day selection process in their hotel, Oria Hotel, for the last 3 years without charge," says Erin. The rooms for students are arranged to hold three beds, to simulate student rooms at UWC schools and colleges, so the prospective students have an idea of what UWC life is like.
Like other UWC National Committees, UWC Indonesia has to work on fundraising for UWC scholarships. Fortunately, UWC parents and alumni contribute their expertise in this area as well: for example, Mr Aamir Amiruddin (UWC Atlantic College 1985-1987), whose three sons also attended UWC Atlantic College, provided a great deal of support to fundraising efforts towards a scholarship for a conflict-affected student to attend UWC Dilijan in 2017.
Each year during the selection process, Erin says that the committee meets with prospective students with big dreams. "But the ones who impress me most," says Erin, "are the ones who ask: 'How did your parents react to how you changed throughout UWC?' They recognise that UWC is a life-changing experience - it will alter the way you see the world, and how you can make an impact on it."
---
Learn more about UWC Indonesia here.