UWC Guatemala
3 December 2018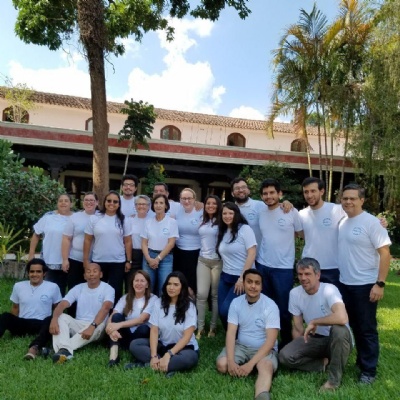 Guatemala, the cradle of Mayan civilization, is a country with great natural and cultural diversity. Although very beautiful, it faces challenges: its vulnerability to natural disasters and climate change, as well as political problems, have caused a large percentage of the country's population to be hit by poverty. Unfortunately, the UWC Guatemala National Committee does not go unaffected.
UWC Guatemala has travelled a long journey with the UWC movement. In 1977, the first Guatemalan student was sent to Pearson College UWC (Luis Alfredo García, 1977-1979). This happened because of the initiative of ABG (the Guatemalan Scholarship Association), an organisation founded in 1957 and which obtained its legal status in 1973.
In the committee's first years, international communication was difficult: Peter Stoyle (former representative of UWC and former Board member at UWC Costa Rica) used to visit every year to supervise and inform the committee's work, and it was through him that UWC Guatemala received all of its offers, news from across the movement and more.
"From in-person visits, to the telegraph, to Google and the Internet; the UWC movement has grown but closer everyday."
Regina de Riojas has been Chair of the UWC Guatemala National Committee since 1990, making her likely one of the longest-standing Chairs of a UWC national committee. "I think that peace in the world and in the heart of each human being can be achieved if we respect each other and education is a priority for the well-being and development of a nation," she says.
During her time as Chair of UWC Guatemala, Regina has attended several meetings of the UWC International Council, of which two she remembers as very important. First, in 1995 in Eswatini and South Africa, when Nelson Mandela and Her Majesty Queen Noor had just been elected Honorary President and President of UWC; and another held at Pearson College UWC, in 2000, with the participation of Julie Payette (UWC Atlantic College, 1982-1984) who presented images she had taken from outer space.
Today, UWC Guatemala continues to move forward with the support of its alumni network. In 2018, 72 Guatemalan alumni from the 163 that have been selected over the decades to attend UWC schools and colleges took an active role in the committee's different activities, such as the student selection process, fundraising, training, workshops and more. In April of 2018, a group of UWC alumni organised the UWC Mini Regional Meeting held in Antigua, Guatemala, with the help of UWC International staff and Mauricio Viales, Head of UWC Costa Rica.
UWC alumni Kristine Boehm (UWC-USA 2002-2004), Alex Guerra (UWC Red Cross Nordic 1996-1998), Gabriela Caballeros (Li Po Chun UWC 2007-2009) and Angela Herrera, mother of Rudy Herrera (UWC RCN 2004-2006) are also members of the Board of UWC Guatemala. Together with Regina, these dedicated volunteers work each day to improve the committee's capacity, sharing their knowledge and experience to address the challenges they face. "The UWC movement has helped so many young people to be useful citizens of the world, and we thank all the people that have been involved in the process," says Regina.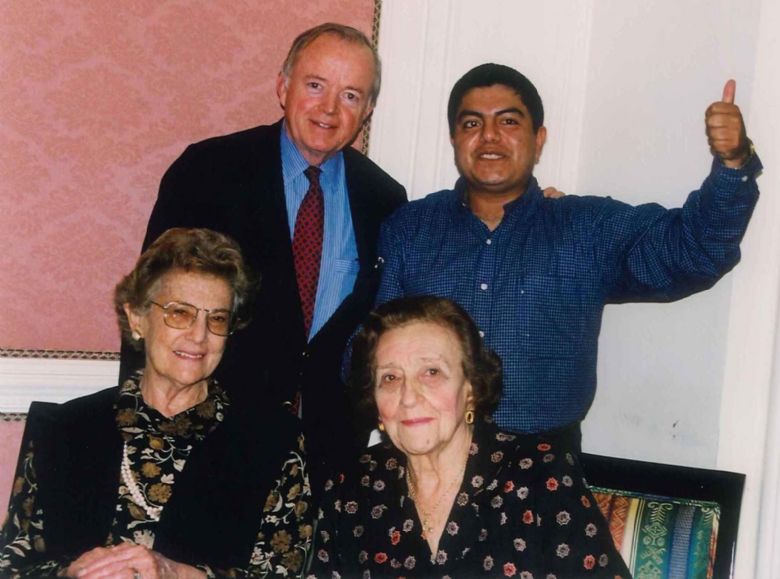 Regina says that she feels as though the 2000 "Vision of Peace" meeting at Pearson College UWC took place just yesterday, but 18 years have gone by and the world has new threats and challenges. "The world is changing every day, but if we want to promote and live in peace and continue having a great wave of enthusiasm for our UWC mission and vision, love and service are two very important words that we have to remember. We must continue to work in a positive, ethical way, with honesty and compassion for our fellow men and women."
---
Learn more about UWC Guatemala here.