UWC Yemen
1 November 2018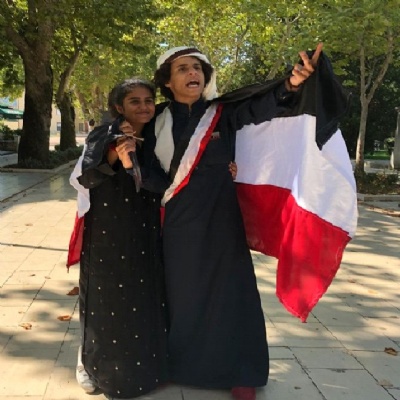 The UWC Yemeni National Committee was founded in 2007, as a result of collaboration between Antonin "Tony" Besse, founding father of the UWC movement, and Rajaa Bazara of the British Council in Sana'a. Tony Besse was the founding Chair of the UWC International Board, and after having lived in the Middle East for many years was passionate about bringing educational opportunities, and specifically UWC scholarships, to young people in the region.
When Tony approached Rajaa about publicising UWC scholarships in Yemen, Rajaa says she gladly seized this opportunity. "The UWC scholarship programme was received with great enthusiasm by schools and teachers, and we received a large amount of applications as a result. I then immediately formed the UWC Yemeni National Committee, consisting of three staff members who are actively and passionately looking after the programme."
The newly-formed committee continued diligently working to promote UWC within Yemen and recruit potential students on a yearly basis until 2015: when war broke out, the country's airports were completely shut down and all foreign embassies began to evacuate. "It was a difficult year for everyone in Yemen and in particular for students, as schools was suspended for that year as well," says Rajaa. "We decided to suspend the scholarship programme for that year as result. Nonetheless, during this year I immediately began trying, as the head of the UWC Yemeni National Committee, to find an alternative approach for sending our students despite of the nationally-imposed blockade."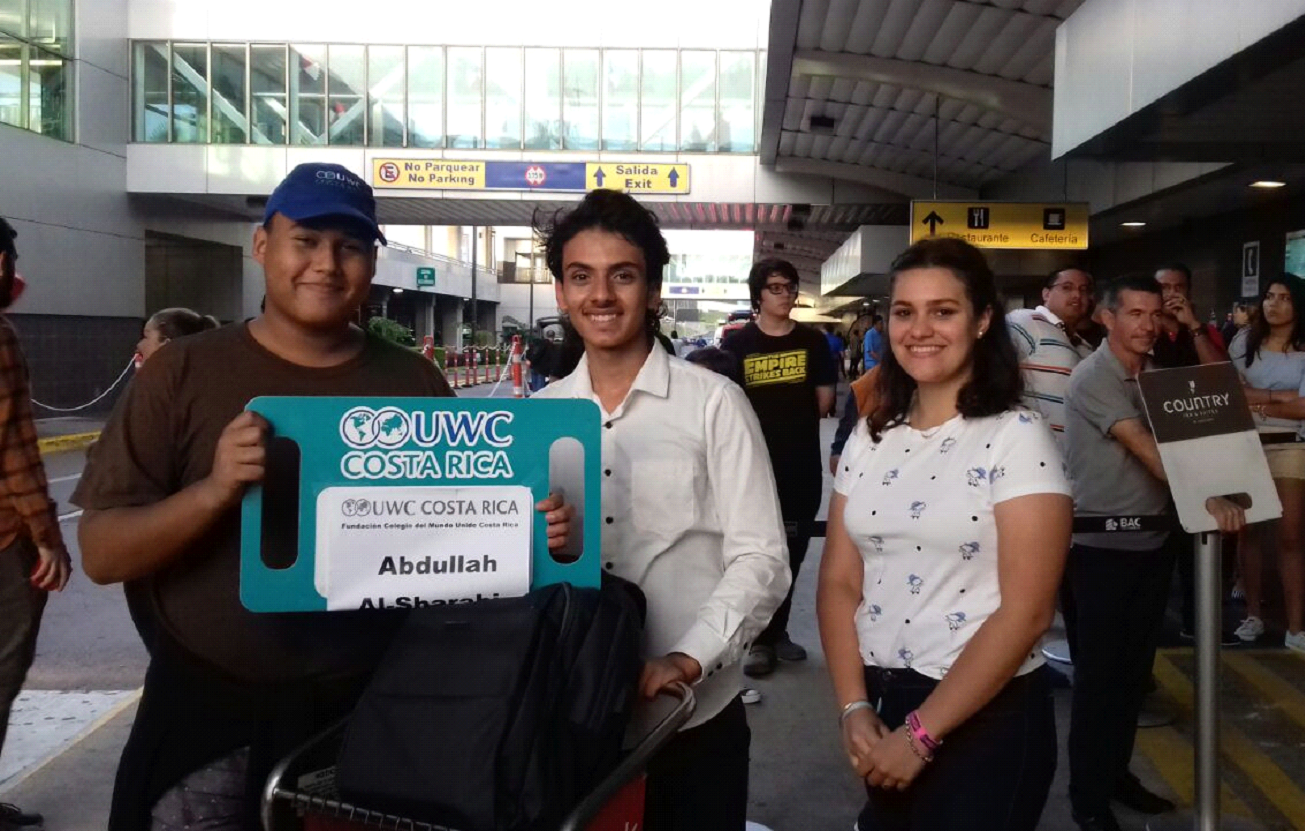 Rajaa and her colleagues began making contact with embassies in neighboring counties, often successfully requesting assistance in facilitating visa procedures for Yemeni students despite the blockade and ongoing conflict. The UWC Yemeni National Committee fought hard against all obstacles in their way, and managed to keep the scholarship programme going within Yemen. "Last year we sent five students to various UWC schools and colleges, including UWC Costa Rica and UWC Changshu China," says Rajaa. "This year, we are also on our way to work out another five UWC scholarships. I strongly believe that education is the only path to survive war."
Rajaa's colleague Hanaa Al Shami also comments on her experience with the UWC Yemeni National Committee, reflecting upon the value of UWC scholarships for students: "It is a privilege to be part of the UWC Yemeni National Committee, despite the challenges we face in doing our part. The UWC scholarship programme is a great opportunity for students who want to acquire high-quality education, and UWC is considered to be a turning point for a lot of them, especially in such a challenging situation as we have now in Yemen."
Many thanks to the members of the UWC Yemeni National Committee, and too all other UWC national committees in conflict zones, for working tirelessly to provide young people with access to a UWC education against all odds.