Programa Impulso / Colombia
4 July 2019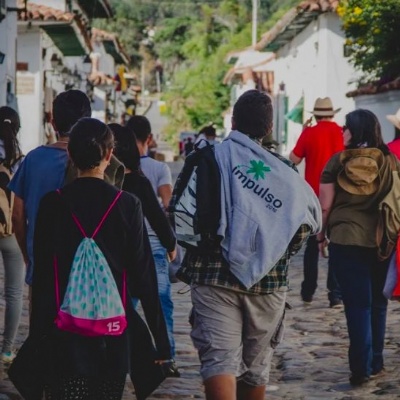 Programa Impulso is a youth empowerment
and leadership programme in which young people, from across Colombia's geographic and social landscapes, to deeply engage with each other to recognise and embolden the enormous potential they already have, and positively impact their lives, communities, and the nation.
Through the two week journey, participants challenge their comfort zones and recognise the power they already hold to steer their own lives and impact their communities. Together, the group is constantly working on establishing a community, and this leads to powerful reflections on diversity and the impact of prejudice and preconceptions based on race, region, or socioeconomic status.
In 2019, in light of the mass migration of Venezuelan nationals seeking a future in Colombia, Programa Impulso will challenge the boundaries of what it means to build a diverse, emergent Colombia, by including a representation of young Venezuelan immigrants, as diverse as their Colombian peers, to participate in this journey of transformation.
DETAILS
Dates: 19 June - 2 July 2019
Location: Colombia
Application information: Click here.
Application deadline: 3 April 2019
Course fee: TBD
Eligibility: Colombian citizens and Venezuelan nationals in Colombia aged 16 - 17 years as of June 2019
Scholarship availability: Some need-based scholarships will be available.
Website: Programa Impulso
Email address: info@colombiaes.uwc.org
Facebook
Instagram