Head of UWC SEA East
15 April 2020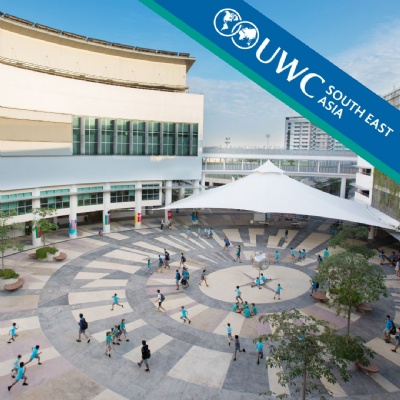 Job title
Head of UWCSEA East
Location
UWC South East Asia, Singapore
Reports to
College President
Organisational structure
The two campuses are legally and financially separate and overseen by a single Board of Governors.
Key stakeholders
Board of Governors
College President
College Leadership Team (CLT)
East Campus Leadership Team
Academic and Administrative support staff, Students, Parent community, Fellow UWC International Heads.
Purpose of the role
Provide visionary leadership, to create, maintain and develop the conditions which enable students and teachers to succeed.
Inspire and motivate others—within and beyond the College—to believe in the fundamental importance and the value of a UWCSEA education.
Work closely with the Head of Campus Dover and other key stakeholders including the College Leadership Team to inspire and motivate others within an exceptional learning environment.
Work closely with key stakeholders in implementing the College strategy (2018–2023) and in planning for the College's role in shaping future teaching and learning.
Promote the five elements of the UWCSEA learning programme, working towards developing even greater alignment and integration towards the delivery of a truly holistic curriculum across the Primary, Middle and High Schools.
Promote UWCSEA's thought leadership in international education under the aegis of the mission, vision and values of the UWC movement.
Encourage innovation and positive disruption amongst the staff and students.
Create an environment where all are encouraged to participate, assume leadership roles, and contribute to maintaining the highest standards throughout the campus.
Further the development of mission-aligned teaching and learning, including remote learning, to the benefit of the wider movement.
Key relationships
Promote the College's mission, core values and culture through good working relationships and strong communication with all members of the school community.
Engage with the Chair of the East Parents' Association to ensure that the voice of parents is present and heard.
Work closely to foster a culture of cooperation between the two UWCSEA campuses to promote a One College ethos between all staff and students.
Work closely with members of the operations teams to ensure the campus operates in an efficient manner.
Key responsibilities
Strategic direction and development of the College
Build a coalition around the strategy for successfully developing and improving an already thriving campus as part of One College.
Work with CLT to execute initiatives under the strategic plan.
Work with key stakeholders to shape an increasingly outward-facing College which works with others—in a climate of mutual challenge—to champion best practice in teaching and learning anchored on relevant research and robust data analysis.
Advise the Board of Governors (via CLT) on the formulation of policies and their implementation, and attend meetings of the Board and its committees as requested.
Teaching and learning
Oversee the curriculum, pastoral care and the administration of the campus to ensure that these are delivered to meet the needs of all students.
Hold ambitious standards for all, advancing equality and equity, instilling a strong sense of accountability in staff for the impact of their work on student outcomes and experience.
Secure rich learning opportunities, monitor the curriculum for quality and impact while ensuring positive student wellbeing and experiences.
Professional development
• Display a strong commitment and proven experience in promoting continuous professional development for teaching colleagues, including personal commitment.
• Develop effective relationships with fellow professionals and in government and business to support the College strategy and future focus.
Governance, performance and good practices
Work closely with the Governors and sub-committees and secure a positive working relationship with all Governors.
Provide information, objective advice and support to enable the Board to meet its responsibilities, in particular its functions to set strategy and hold the Head to account for pupil, staff and financial performance with knowledge that the Board is accountable for the success of the school.
Be the designated Safeguarding Lead on East Campus and accountable for all elements of this role.
Distribute leadership throughout the Campus, forging teams of colleagues who have distinct roles and responsibilities and hold each other to account for their decision making.
Hold all staff to account for their professional conduct and practice, addressing any under-performance, supporting staff to improve and valuing excellent practice.
The person
Pivotal experience and expertise
A professional teaching qualification from a recognised institution. At minimum, a good undergraduate degree, ideally a postgraduate degree, from an established university.
A track record of highly successful school leadership experience in an international context.
A track record of accomplishments leading large, complex education institutions and handling a large campus of a minimum of 1,000 students.
Diverse experience within, and strong understanding of current educational research and thinking.
Proven experience of leading, developing and motivating high calibre teams with a clear commitment to the continuing professional development of all colleagues.
Effective and experienced in working with a Board of Governors, able to engender trust via authentic leadership.
Leadership qualities
A highly visible senior leader with the character, energy and ambition to inspire and motivate colleagues and students alike, and to gain their respect.
An educational leader with a high degree of personal and professional integrity.
An individual capable of sustaining their own motivation and that of their staff, and who recognises duty of care regarding staff welfare.
A leader that is genuine, leads by example and is able to balance the short-term priorities with longer-range strategic goals.
A leader who is able to inspire self and others to look for continuous improvement.
Management skills
With the College Leadership Team (CLT), advise the Board of Governors on the formulation of the annual budget in order that the College secures its objectives.
Inspire confidence via regular monitoring of the budget and the oversight of the use of resources.
Play an active role in the development of both College policies and Campus practices and ensure that agreed policies, practices and procedures are implemented in accordance with College strategy and Board expectations.
Within established frameworks, manage risks and accountabilities. Ensure that the College's systems, organisation and processes are well considered, efficient and fit for purpose, upholding the principles of transparency, integrity and probity.
Strategic insight and advocacy for the Campus within the framework of the College's Strategic Plan.
Ensure effective succession planning across teams: Identify emerging talents, coaching current and aspiring leaders in a climate where excellence is the standard, leading to clear succession planning.
Lead the teaching staff and oversee the implementation and further development of the Professional Learning Programme. Shape the current and future quality of the teaching profession through high quality training and sustained professional development for all staff.
Deploy staff efficiently and effectively to ensure the maximum benefit and impact for the students, including as part of the Business Continuity Plan.
Delegate responsibilities and set appropriate expectations of all staff
Personal characteristics
A leader who displays deep commitment to the UWCSEA ethos and values, and clearly demonstrates the skills and qualities expected of a UWCSEA community member.
An internationalist, with high levels of cultural sensitivity, an awareness of the complexities of operating in a multilingual environment and a demonstrable passion for international education.
A leader of people, leading with empathy and kindness.
A high degree of personal resilience
Able to champion safeguarding as a non-negotiable
Please see attached document for further information
How to apply and Engagement Team
UWCSEA is partnering with Heidrick and Struggles in this critical executive search. Please contact the Engagement Team below for discussion of the role.
Singapore
Hnn-Hui Hii
Partner
Office: + 65 6330 2496
Email: hhhii@heidrick.com
RN: R1872497
Dan Cullen
Partner
Office: + 65 6332 5058
Email: dcullen@heidrick.com
RN: R1114693
Dhivya Rajasekaran
Senior Associate
Office: + 65 6332 2499
Email: drajasekaran@heidrick.com
RN: R1873103