IB Mathematics Teacher 2020-21 School Year
11 March 2020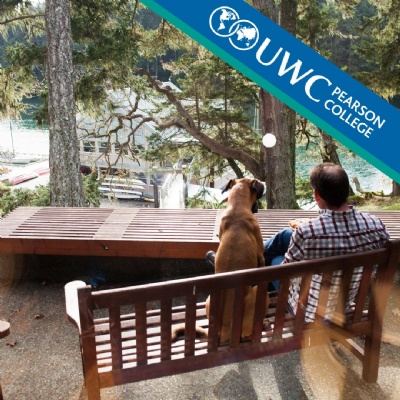 IB MATHEMATICS TEACHER 2020-21 SCHOOL YEAR
REPORTING TO: Vice President of Education and Programming
SUMMARY
Pearson College UWC is seeking a teacher with a strong academic and practical background in mathematics to teach International Baccalaureate mathematics. The IB mathematics courses serve to accommodate the range of needs, interests and abilities of students, and to fulfill the requirements of various university and career aspirations. Students are also encouraged to appreciate the international dimensions of mathematics
and the multiplicity of its cultural and historical perspectives. The candidate should be willing to teach a range of mathematical topics and levels. Flexibility and expertise to teach other IB subjects would be an asset.
Specific qualifications for the positions are:
A minimum of a bachelor's degree in the subject being taught, preferably a master's degree.
Teaching experience at the upper secondary school level or university level in the subject(s).
Experience teaching within the IB curriculum or a comparative externally examined advanced level course of study for high school students.
Qualifications and experience to serve as a leader in one of the College's creative, action or service activities, which are integral to Pearson's educational model and approach to experiential education. Outdoor and/or waterfront education experience an asset.
International experience or appropriate experience to prepare for working with a diverse population of students from 80 different countries, some coming from very difficult realities.
A class four driver's license or the ability to obtain one.
All applicants should have as much passion for teaching the subject to highly motivated 16-19 year-old students from around the world as they have passion for the subject itself. Faculty and students at Pearson College UWC see education extending far beyond the classroom and, as such, all Faculty are expected to lead by example and partner with students in their engagement with the community, locally, nationally and
internationally. This commitment includes leading creative, action or service (CAS) activities as well as engagement in residential life. Candidates must be open to participating in and contributing to the community life of the College. Faculty members also act as advisors to small student groups, which is integral to our student support within and outside of the classroom.
Candidates should note in their application expertise and qualifications in teaching other courses offered through the IB Diploma Program.
Remuneration for this full-time position is based on qualifications and experience according to the College's salary scale.
APPLICATIONS & OTHER DOCUMENTS
Candidates should send a cover letter and resume to hr@pearsoncollege.ca.
References will be required for shortlisted candidates. Applications should be submitted by March 10, 2020. Initial interviews will take place in mid-March 2020. Candidates are asked to note in their cover letter how their background and experience would be a good match for Pearson College UWC. Due to the high volume of applicants, only short-listed candidates will be contacted by the College. The appointment is to start in August 2020 on an initial contract of two years.

Pearson College UWC is committed to diversity and equity in employment. All qualified applicants are encouraged to apply.
NOTES
Pearson College UWC is a unique two-year pre-university school for students selected from around the world based on their promise and potential and demonstrated commitment to engage actively in creating a better world. Students currently attend from over eighty countries and whose backgrounds intentionally represent some of the tensions in the world. All attend on needs-based scholarships. Money is neither a barrier nor a ticket to admissions. Students live together on the southern tip of Vancouver Island while studying the International Baccalaureate program and pursuing explicitly the mission of the United World Colleges (UWC) to make education a force to unite people, nations and cultures for peace and a sustainable future. The College is developing an innovative curriculum parallel to the Theory of Knowledge course that develops the skills, competencies and dispositions students require to carry out the UWC mission and live the UWC values in their lives, what some refer to as 21 st century skills.
We are keen to attract teachers keen to join us in that effort.
Please send cover letter and resume to hr@pearsoncollege.ca
Pearson College UWC
650 Pearson College Drive, Victoria, BC, Canada, V9C 4H7
Phone: +250-391-2411