Communications Intern
2 March 2020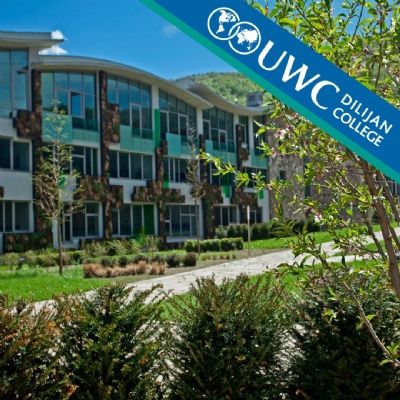 UWC Dilijan is looking for an Intern to join the Communication and Fundraising team. The intern
will be reporting to the Head of Communications and Fundraising.

The ideal candidate is a UWC alumna/alumnus sharing the UWC vision and mission with strong
interest in video and photo editing, public relations, marketing, digital communication for business
development. The intern should be detail-oriented, well-organized, creative and possess
professional work ethic.

Intern will be provided with a monthly stipend of 200 USD net, off-campus accommodation, food
(3 times per day meals plan), and transportation to/from campus.
RESPONSIBILITIES
Overall Tasks:
Shoot and/or editing photos and videos
Assist in developing social media content (Facebook, Instagram, Twitter, etc.)
Create materials for outreach, promotion, and marketing using Facebook, Instagram, and other social medias (e.g. SnapChat and Blogs)
Lead and assist the team in the creation of digital media projects
Brainstorm new ideas and content for UWC Dilijan visuals, videos, social media posts, etc.
Provide help with gathered communication-related materials
Be present in college during the working hours: 9AM to 5PM, Monday to Friday
In case needed, assisting other UWCD Offices with various projects
REQUIRED SKILLS
Photo and video skills to take high-quality photographs and videos
Technical understanding and experience with using professional cameras, lighting and sound equipment
Fluency in English. Additional language is a plus
Openness to learning and growing within the internship experience
Mature, flexible, adaptable, dependable, and respectful within a diverse community
Self-motivated, detail-oriented with excellent written, verbal and organizational skills
The ability to work both independently and in a team
Dependability, flexibility, and ability to maintain confidentiality
The ability to work well under pressure and meet deadlines
Experience with the following programs and platforms is highly desired:
Adobe Photoshop, Illustrator, InDesign
Video editing software such as iMovie or FinalCut Pro
Microsoft Office (Word, Excel, PowerPoint)
Google Drive, Google Docs, Google Forms
Facebook, Instagram, YouTube
RESIDENCE DATES
Late August/September 2020 – mid-June 2021
HOW TO APPLY
Interested applicants should submit an application to alumni@uwcdilijan.org by 11:59PM on 1
March, 2020.

Application materials should include:
A detailed CV/resume
Cover letter with a statement of interest in the position (A4 one page)
Recommendation letters or contact information of 2 referees from the College the applicant graduated from
Samples of photo/video works are a plus