Facilitator
16 March 2020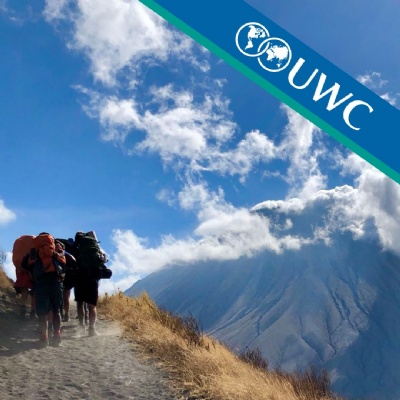 FACILITATOR JOB DESCRIPTION

What is a United World College Short Course?

The United World Colleges (UWC) is an educational movement whose mission is "to make education a
force to unite peoples nations and cultures for peace and a sustainable future." It comprises of 18
schools worldwide and a now increasing number of short courses such as this one to spread the mission
and values of UWC and increase access to the movement. Short courses are non-academic, use an
experiential learning model, and are typically residential and over 1-3 weeks.

What is DeConstructing Narratives?
DeConstructing Narratives is the UWC Kenya Short Course being held in Nairobi, Kenya in August
2020. The course will give participants a space to confront, with critical understanding, the narratives
that shape our world today. This means, wholly understanding narratives beyond what is seen on the
surface, extracting their underlying assumptions and examining their function within a potential
overarching agenda. The short course will explore narratives relating to 3 thematic areas; identity,
governance & development, and sustainability.

To deconstruct a narrative is to wholly understand narratives beyond what is seen on the surface, to
extract their underlying assumptions and examining their function within a potential overarching
agenda. It is not declaring one narrative as fact and another as fiction, but rather contextualising them
and treating them as constructs (which unfortunately, they are not). The objective of the short course
is not just to deconstruct narratives, it is also to facilitate among participants the construction of new
narratives. Narratives that do justice to the complexities of our world and of ourselves. To create world
views that are more refined, nuanced, critical and justified. Hence the reason why the title of the
course is stylised as "DeConstructing" and not "Deconstructing." It will be an ongoing process in which
narratives are deconstructed and constructed again as the course progresses.

Job Description
We are looking for facilitators to be involved with the delivery of the 14-day course, as well as some
organizational aspects of the course from the time facilitators are recruited. There are 4 days of
facilitator preparation days prior to the commencement of the course, and 2 post-course evaluation
days after the course ends.
We are looking to assemble a diverse group of facilitators with a range of backgrounds, areas of
expertise, and perspectives on narratives and how to engage with them. We are looking for people with
a passion for working with young people, effecting positive change in their societies and people who
believe in our course philosophy. Being a facilitator is a very rewarding experience, you have the
opportunity to teach, learn from, inspire, and be inspired by the 50 course participants who are all
young, motivated, engaged, and come from all over the world.
Main Tasks
Inspire and enthuse participants throughout the short course and ensure engagement
Support the coordinators with day-to-day tasks, including program development, fundraising, media, participant preparation, logistics etc. prior to the commencement of the short course through online meetings
Contribute to the development of the short course curriculum
Lead activities and workshops, discussions and stimulations on the short course topic, or an outdoor excursion (based on experience)
Connect short course participants with their established network and opportunities for them to engage after the course and continue their learning
Be open and willing to have informal discussions concerning their area(s) of expertise with participants, outside of scheduled activities
Requirements
Be at least 18 years old by 1st August 2020
Be fully committed to being in Nairobi, Kenya from July 28th to August 19th, 2020
Proficient English speaker
Be motivated to guide a group of students aged 16-19 along a journey of learning and self- discovery for 2 weeks
Open-minded, ready and willing to work in a team
Commitment to social justice
Belief in the course mission and philosophy
Experience
Prior experience being involved with youth work is desired
Prior experience as a facilitator desired
Prior experience in one or more of the following areas (program development, welfare, fundraising, media, and logistics) is desired
Compensation
All expenses on the ground in Nairobi directly linked towards the course will be covered, including accommodation, food, ground transport etc.
This is a volunteer position, therefore no monetary compensation is provided
We will subsidise travel costs up to 300 USD, this is inclusive of visa costs where applicable
To apply visit ke.shortcourse.uwc.org/facilitator-applications
Apply by March 15th, 2020
For any queries, questions or concerns, please contact
kesc.info@shortcourse.uwc.org