University Counsellor
7 February 2020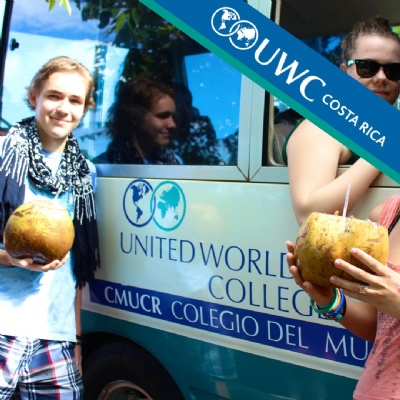 UWC Costa Rica seeks a qualified University Counselor for the 2020 – 2021 school year.
UWC Costa Rica seeks a talented and highly qualified University Counselor who is committed to the
intellectual, social and ethical development of students and who is eager to contribute to school life
beyond the classroom. UWC Costa Rica values candidates who have experience with students from
diverse backgrounds and who are keen to engage in and practice the values of the UWC movement.
The successful applicant should be able to demonstrate the following experience and qualifications:
Previous experience in University Counseling
Fluency spoken and written English
Competency in Spanish or desire to learn
A degree in Counseling and/or a very closely related discipline
An internationally recognized counseling and/or teaching qualification
Minimum two years' experience in counseling/teaching, preferably in international schools; recent experience with IB is a distinct advantage
The desire to engage with students and generate enthusiasm for learning and their post-secondary school options process
Cross-cultural exposure and understanding
The ability to interact effectively with senior management, colleagues and students
Excellent organizational and time management skills
Data base management knowledge
An eagerness to promote the six competencies actively in all aspects of the UWC Costa Rica curriculum: Academic, Co-Curricular and Residential Life activities
The desire to engage and interact with local communities
Flexibility of approach and a collaborative style are essential
Interested applicants: please send by January 31, 2020 your letter of intent, an up-to-date CV, contact
information for 3 current referees and up to 3 open letters of recommendation to Vanessa Cespedes,
Application deadline is January 31, 2019; however, UWC Costa Rica reserves the right to hire an exemplary
candidate before this deadline.