Intern - 50% Design Technology and Visual Art, 50% Boarding Responsibilities
24 January 2020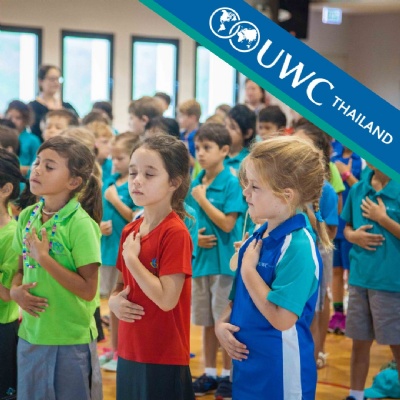 Intern - 50% Design Technology and Visual Art, 50% Boarding Responsibilities
United World College Thailand (UWCT) is a CIS accredited, IB Continuum authorized, co-educational school for students in Nursery through to Grade 12, currently serving nearly 500 day and boarding students from +60 nationalities. As a UWC, we are committed to deliberate diversity and therefore aim to hire staff as diverse as the students we serve. Our goal is to create an inclusive culture that gives voice to the variety of global perspectives. To do this, we encourage a wide range of candidates to apply, including people from traditionally underrepresented backgrounds. We consider all applications in a manner that is as respectful and as free from bias as possible as we pursue hiring the best available people who are experienced, qualified and incredible human beings.

A mission-driven school, UWCT provides a holistic education through an education model that has five pillars: Academics; Social-Emotional Learning and Mindfulness; Service; Activities; and Outdoor Education. The School is a dynamic, hard-working environment and we seek people who will thrive in a student- and mission-centered culture, while endeavoring to remain balanced themselves.

This role is designed for a Newly Qualified Teacher or similar. The role is a 50% teaching load of MYP/Middle School Design and Visual Art, and a 50% role supporting the Boarding Programme.

Essential Skills: Proficiency in Adobe Photoshop and the Creative Suite; must have experience working in a woodshop with formal safety training; proficiency with power tools; experience working with wood and resistant materials; experience with Programming (Arduino, Raspberry Pi, etc.) would be an asset.
Starting: 3 Aug 2020
Apply By: 17 Jan 2020
Minimum Qualification: Bachelor
Cover Letter: Not required
Minimum Experience: 0 year
Apply for this job HERE