Principal of Waterford Kamhlaba UWC of Southern Africa​​​​​​​
31 January 2020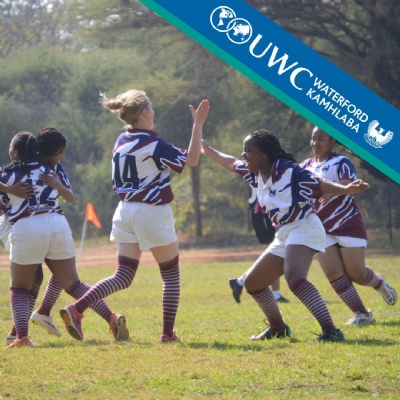 UWC Waterford Kamhlabla
Vacancy - Principal
Thank you for your interest in Waterford Kamhlabla, United World College of Southern Africa. We are seeking highly qualified, enthusiastic candidates for the position of Principal. If you have not already done so, please review the Position Announcement for this role, which provides an introduction to the College and describes core elements of the position.
Role & Responsibilities
The Principal is our "Head of School" and leads a team of more than 60 teachers plus approximately 79 professionals, administrators and support staff. The Principal reports to the Governing Council (Board) and currently is supported by two Deputies as well as a Central Management Group.
As delineated in the position's job description, the Principal has a number of important responsibilities including leadership; fostering the school's culture; ensuring academic excellence and opportunity; promoting the safety and wellbeing of staff and students; administration and management; and overseeing the financial strength of the school.
Our current strategic plan expires in 2020 and the Principal will lead the implementation of a new 5-year strategic plan beginning in 2021.
Remuneration & Benefits
Compensation is commensurate with the responsibilities of the post, including a range of in-kind benefits such as on-campus housing and tuition at the school for dependents.
Application, Selection & Start Date
We believe that we have a vibrant, engaged school community with a unique legacy and critically important mission. For the right person, leading our school will be invigorating and rewarding. To apply, please send a CV and a statement (maximum 1,000 words) describing your interest to principalsearch@waterford.sz. The deadline for applications is 20 January, 2020.
Our selection process will include multiple stages. We anticipate that select candidates will be asked to participate in an initial interview, which will be conducted remotely. Short-listed candidates will be interviewed on campus and will meet with a range of stakeholders. Additional details will be provided closer to the time of the interviews.
Our goal is for the new Principal to be in place for the beginning of our school year in January, 2021. We recognise, however, that personal circumstances may affect the selected candidate's availability and we are open to discussing an alternative start date, either earlier or later.

Student Body & Educational Programmes
Approximately 610 students are enrolled across the three phases of the school, with each phase led by a Coordinator. In Forms 1, 2 and 3, our Lower School, there are roughly 205 students. Roughly 170 students in Forms 4 and 5 pursue the Cambridge IGCSE qualification while in the final two years of the school, more than 235 students follow the International Baccalaureate Diploma Programme.
Our Setting
Waterford sits high on a hill on the outskirts of Mbabane, the nation's capital, at an altitude of 1,500 metres. We enjoy sweeping vistas of the valley below and the mountains that stretch out in the distance. On the mountain behind the school, we have a small nature preserve, lush with indigenous trees and other flora. For an aerial tour of campus created by a former student, click here.
The shops, restaurants and government buildings of Mbabane are conveniently close by, with additional shopping, dining and recreation in the Ezulwini valley, approximately 20 minutes away. The regional hub of Mbombela (formerly Nelspruit) in South Africa is roughly a two hour drive away and Johannesburg is approximately 360km to the west of Waterford.