Endowment and Alumni Officer
15 November 2019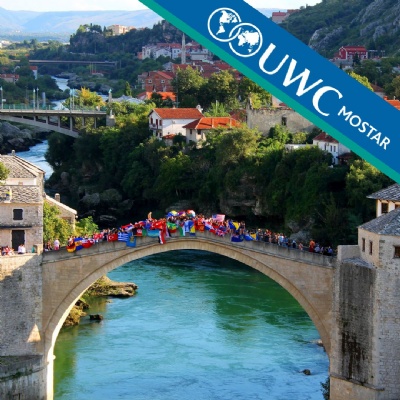 UWC Mostar seeks a dedicated and inspired candidate who is committed to the intellectual,
social and ethical development of students. UWC Mostar values candidates who are drawn to the
particular educational experience of the United World Colleges, and to UWC Mostar's unique mission within the movement.
UWC Mostar is an equal opportunity employer.
We are seeking qualified candidates for:
Endowment and Alumni Officer
Key requirements:
Candidate must possess a degree in Social Sciences;
Candidate needs to be a UWC alum, familiar with the dynamics of the UWC movement, work of
the IO, National Committees, UWC colleges and schools;
Candidate needs to possess very good communication skills and IT skills;
Candidates with experience in Customer Relationship Management (CRM) and fundraising will
have an advantage;
Key areas of responsibility:
1) Endowment related duties: working closely with the Endowment Director on all matters
relevant to the Endowment; acting as the main contact person for the Endowment at the College;
2) Alumni relations: alumni engagement and campaigns; strengthening alumni giving campaign
(e.g. EUR1 Campaign); communication with the Alumni Board (as a non-voting member of the
Alumni Board) and support their activities;
3) Communication and student engagement: setting up the CRM database to facilitate
communication and donor/donation administration; coordinating staff training;
4) Scholarships, donor relations and fundraising: reporting on scholars of the UWC IO
scholarship programs; maintaining communication with past and current donors; engaging
parents of students and alumni through awareness campaigns on fundraising needs;
A letter of interest specific to the position, resume, and a list of two references should be
Applications for the position will be accepted until the 8th of November 2019.