Customer Services Manager
2 October 2019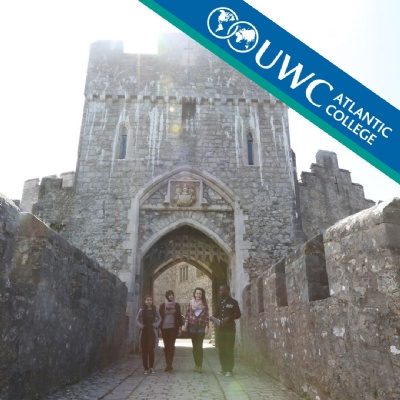 Job Title: Customer Services Manager
Salary: £32,878 - £36,876 (Grade 8 Subject to role evaluation)
Responsible To: Head of Facilities Management
Responsible For: Welcome Team
Key Contacts and Relationships: Management Group, all AC colleagues, students, Trustees, external stakeholders, alumni
Vision, Mission and Values:
All employees are expected to acknowledge, support, commit to and comply with the UWC Vision, Mission and Values as declared on our website. In addition, the Employee and Volunteer Code of Conduct and Safeguarding and Respectful Community Policy must be adhered to
Job Purpose
● To manage the Welcome Team within the College, providing a professional customer service and visitor experience focus
● To manage the day to day operation of the department and liaise with the relevant stakeholders to ensure exceptional customer service is the norm.
● To operate an effective 24-7 front of house service, in support of student, employee and visitor wellbeing
● To ensure that effective site security and fire management systems are in place, monitored and managed, where applicable to the Welcome Team
● To provide leadership and support to the team, managing departmental budgets and supporting the Head of Facilities Management with continuous service innovation and improvement Key Accountabilities
● Supports the Welcome Team in daily operations and liaises with relevant departments to ensure exceptional customer service is delivered
● Coordinates the effective organisation of Alumni engagements on campus (e.g. Alumni in residence), collaborating with the Events and Alumni Engagement Manager to ensure the experience deepens engagement with the College
● Works with the Head of Atlantic Experience and Director of Learning Innovation to ensure the smooth running of courses, workshops and events within 'Madiba House' and the Summer Programme
● Develops and maintains a set of Standard Operating Procedures, ensuring employees are trained in their use and that they are reviewed in line with operational experience
● Provides the team with site operational information on a daily /weekly basis, ensuring great communication across the team and with stakeholders
● Supports, reviews and develops team members to achieve their personal performance and development plans
● Leads by example by providing excellent customer care and service and encouraging the team to exceed customer expectations
● Provides a housing management function to campus residents regarding the reporting of housing/maintenance issues, void management, occupancy services and housing administration
● Provides an effective and cost efficient service ensuring adherence to relevant employment legislation and best practice at all times
● Ensures all HR processes e.g. induction, probation, learning and development and performance review are managed in accordance with College policies, processes and procedures to ensure the effective management of individuals and teams aimed at high levels of organisational performance
● Ensures that all department administration is undertaken and processed in a timely manner and departments are informed accordingly.e.g. onsite visitors, daily night logs etc
● Works collaboratively with colleagues to maintain continuity and efficiency for all related initiatives
● Works in partnership to turn ideas into new initiatives, processes, services and/or policy developments that add value
● Manages assigned projects, supporting the work of peers
● Works within a budget, meeting objectives and deadlines
● Ensures compliance with policies and procedures and statutory requirements
● Works extended and flexible hours as needed including evenings, weekends and bank holidays to support College events / activities
● Any other duties as required
BENEFITS
Place of Employment: This role will be based in UWC Atlantic, St Donat's, Llantwit Major, South Wales
Hours of employment: It should be recognised that the job may not be able to be satisfactorily undertaken within a fixed working week and some element of unsocial hours / weekend working will be required for the proper performance of the responsibilities. The inclusive salary scale for the appointment reflects the need to work in addition to and outside normal office hours.
Taking our Responsibility Seriously: The safety, security, mental and physical health and happiness of our students and employees are at the heart of everything we do and the way in which we do it. We continue to build a shared spirit of respectful community in which every individual and viewpoint is valued and every voice heard.
With focused and committed leadership on our wellbeing strategy, we are fully committed to ensuring all aspects of wellbeing are reflected in every facet of the UWC Atlantic experience. We are proactively developing our policies and processes to reflect enlightened approaches and to adhere to current best practice. We are also continuing to raise awareness across the whole College community that safeguarding is everyone's responsibility.
Pension Scheme: Option to join a contributory Pension Scheme
Annual leave: 25 days a year, rising to 30 days after 5 years' service UWC Atlantic College December break (normally 2 weeks) and Public Holidays
Contract: Permanent subject to the completion of a 6 month probationary period.
Meals: Employees are entitled to one meal per day to be taken on campus
Use of Campus Facilities: The health and wellbeing of our employees is important and free use of the College gym and swimming pools is available for all employees. If you wish to attend any additional classes that are running, a small charge would be made for these activities
Learning and Development: UWC Atlantic is committed to developing its people and our employees have access to a range of training and development to enable them to perform their duties effectively. Development plans and options are discussed in personal performance and development reviews
St Donat's Art Centre: Employees receive a 25% discount on any event taking place at the Arts Centre
College Events: Employees are invited to attend a College BBQ at the end of the Summer Term and a Festive Celebration in early December
Death in Service Benefit: If an employee died in service, their estate would receive a payment equivalent to 3 times their annual salary
For the person specification of this role please see pdf document below: