HRH Charles, Prince of Wales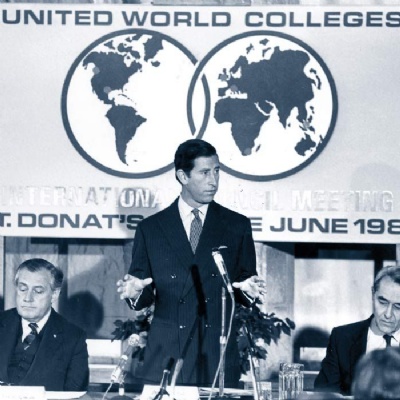 Assuming the UWC presidency in 1978 from his great-uncle Lord Mountbatten, HRH Charles, Prince of Wales has championed many humanitarian causes and raised awareness for a huge number of social issues over the course of his public life.
A passionate environmentalist, HRH has been at the heart of raising awareness for climate change. In founding the Prince's Trust in 1976, he leads sixteen charities and serves at the helm of the largest multi-cause charitable enterprise in the UK, raising an estimated £100 million annually. Serving as President of the UWC movement from 1978 until 1995, HRH oversaw the rapid and drastic growth of the movement to nine schools and colleges worldwide by the time of his stepping aside, including the UWC-USA campus which he helped open in 1982. Remaining active in educational issues to this day, HRH's contributions to the prominence and growth of the UWC movement continue to be felt today.