Mumbai Event - 15 February 2017
15 February 2017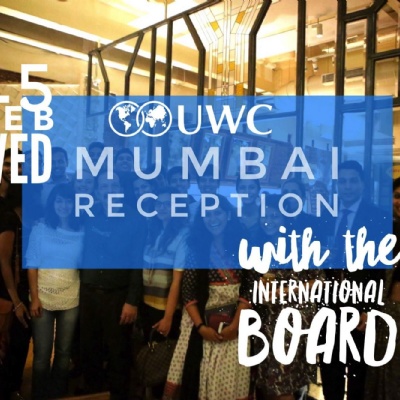 If you are in Mumbai on 15 February, you are invited to join an informal drinks reception to coincide with the UWC International Board meeting in Mumbai.
The evening will be a fantastic opportunity to meet UWC International Board members and staff from the UWC International Office, including Executive Director Jens Waltermann, alongside many representatives of UWC India and of course UWC Mahindra College. You will be able to connect with other members of the UWC community in Mumbai, learn more about UWC's exciting plans for 2017 and beyond, and find out how you can get involved in UWC.
When: Wednesday 15 February, 6:00-9:00 pm
Where: Café Zoe, Mathuradas Mills Compound, NM Joshi Marg, Lower Parel, Mumbai
Registration link: http://bit.ly/2jGq2u8
PLEASE NOTE: like most bars in Mumbai, Cafe Zoé cannot host people aged under 21 years of age after 7pm, so if you are under 21, please arrive early.