UWC International Open House and Alumni Workshop
24 January 2019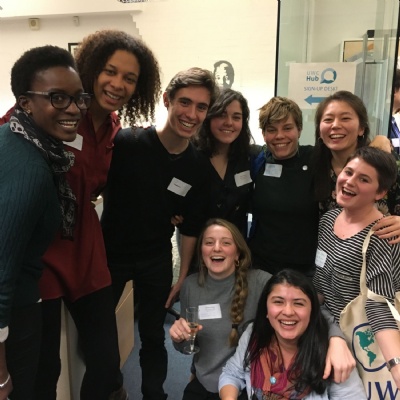 Join us to toast to 2019! On Thursday 24 January 2019, the UWC International Office in London is opening its doors to the UWC community to celebrate the start of a new year. If you're a UWC school/college alum, a current or former staff member, a national committee volunteer or a short course alum then please come along!
The evening is a fantastic opportunity to meet other members of the UWC community, to learn more about UWC's exciting plans for 2019 and beyond, to discover ways you can get involved and to toast to a happy, healthy and peaceful 2019. You can also meet the UWC International team in a relaxed and engaging setting.
The event is free to attend but places are limited, so please register via Eventbrite to secure your spot. Feel free to share this information with other UWC community members living in/around London. If you plan to bring a plus one (or plus two, three etc) please select the number of tickets required on the next page and indicate the name of each attendee.
Optional Alumni Workshop: The Future of Education at UWC
UWC International is embarking on a journey to deeply interrogate the 'education' in UWC's mission "to make education a force". Together with members from across the UWC movement, we want to understand whether UWC's current approach to education allows us to be as successful as we could be "to unite people, nations and cultures for peace and a sustainable future". To do so, we are running a series of events and interactions to engage alums across the world in this conversation. The events aim to explore the purpose and the pedagogy of UWC and to have some fun playing with and prototyping ideas around education at UWC.
This optional workshop will take place from 5-7pm in a building next to the UWC International Office. Once it has finished, participants will then join the Open House event at the UWC International Office. Please indicate your interest in attending this workshop on the Eventbrite registration page and you will then receive further information by email.