Youth United
12 April 2018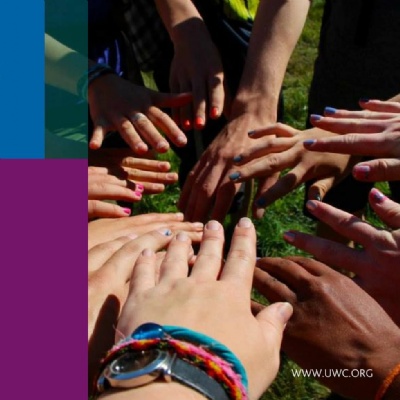 Oxford, UK - 12 April 2018
Calling all members of the UWC community aged 16-25 years with an interest in social entrepreneurship!
On Thursday 12 April, UWC International will be collaborating with Ashoka to lead a 'Marmalade' workshop session entitled "Youth United: The Power of Co-creation and Collaboration for Social Change".
Marmalade is the informal, dynamic, free and open-access fringe event to the Skoll World Forum on Social Entrepreneurship. In this workshop, using the Tendrel methodology, participants will build on their experience to share lessons learnt about themselves and the skills and personality traits that are needed for successful co-creation and collaboration. The workshop will be led by two Ashoka fellows, Gaby Arenas and Michael Sani, and will encourage young changemakers to open their minds – and their methods – to others in their proximity, whether that's a local partner or a global entrepreneur that shares their passion for change. Through a series of interactive games and reflective practice, it will encourage young people to develop peer-to-peer networks based on the challenges they seek to tackle and to give them practical tools to collaborate on their work – rather than duplicate – so as to transform the world for the better.
Spaces are limited to 35 so please register as soon as possible if you are interested by clicking here.