UWC Alumni Gathering
12 April 2018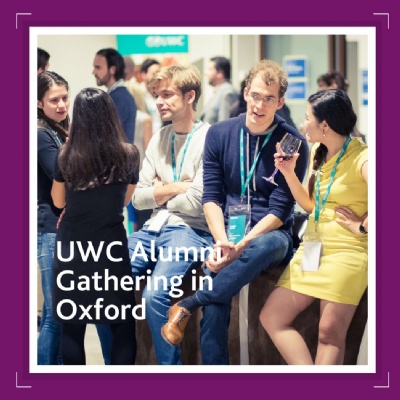 Oxford, UK - 12 April 2018
UWC International's Director of Communications and Engagement, Hannah Tümpel, along with Daniel Lovelock and Amelia Redmond from the UWC International Engagement and Outreach team will be in Oxford for Skoll World Forum events and would like to meet with members of the UWC community in the area. All members of the UWC community are welcome – please come along!
The evening is a fantastic opportunity to meet other members of the UWC community, to learn more about UWC's exciting plans for 2018 and beyond and to discover ways you can get involved. The event is free to attend but places are limited, so please register via Eventbrite to secure your spot. Please also feel free to share the information with other UWC community members living in/around Oxford.
For more information, and to register, please click here.