Volunteer Board Coordinator (Remote)
13 October 2022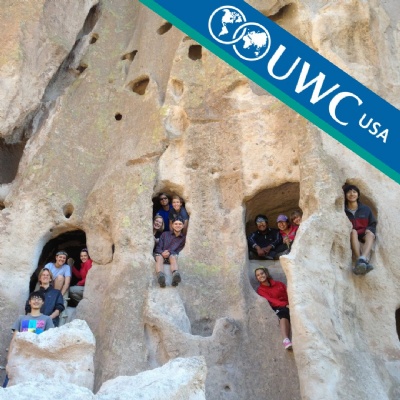 Summary
Under the general supervision of the Board Chair, the Board Coordinator performs a variety of duties to advance the governance of the United World College-USA (hereafter UWC-USA) including support of board and board committee meetings; administrative assistance to the board chair and committee chairs; and management of trustee materials in cooperation with the president's and advancement office. The Board Coordinator also works closely with the school's president, her assistant, and senior leadership team.
Founded in 1982, UWC-USA is a residential, international high school located in northern New Mexico. It is one of the 18 UWC schools that make up the global UWC movement which is more than 60,000 alumni strong. While each campus is distinct, the mission—making education a force to unite people for peace and a sustainable future—is shared across all sister schools. Indeed, the UWC mission and philosophy is more relevant now than ever before. The world truly needs the compassionate citizens, committed activists, and thoughtful leaders who graduate from UWCs.
This is a flexible, remote, and volunteer (unpaid) position with a duty time of approximately five to ten hours per week. It is ideal for someone who is passionate about international, mission-driven education. This is a new role, and we are seeking a candidate who can make a commitment of at least two years.
Board of Trustees
UWC-USA is governed by a Board of Trustees which provides general governance for the school, including collaborating with the administration on strategic planning; overseeing the three pillars of UWC programming (academic, experiential, residential); reviewing and approving the school budget, and aiding in the school's work to advance philanthropic goals. Board members are alumni, parents of alumni, and international leaders who bring broad experience in finance, governance, and education to the strategic management of the school.
The board consists of 20 members located internationally. It has eight committees (executive, governance, finance, advancement, investment, facilities, strategy, and audit/risk). Full board meetings are held in October, February, and June of each year. The first two meetings are held on campus in New Mexico; the third meeting is sometimes held in New York. A hybrid option will be available for all board meetings. Committees meet virtually between board meetings.
Duties and Responsibilities
Develop annual and multi-year calendars and provide logistical support for board and committee
meetings
Prepare materials for board committee meetings; prepare minutes of select meetings
Provide support in board recruitment, onboarding, and self -governance
Ensure all materials posted to private trustee website, including governance documents, meeting materials, minutes, and contact information
Provide logistical support for board chair attendance at international UWC meetings
Ensure trustee web profiles and trustee email groups are up-to-date
Preferred Qualifications
Bachelor's degree and 3-5 years of work experience, especially in an international context
Executive support experience; familiarity with non-profit governance is desirable
Excellent written communication, project management, and multi-tasking skills
A talent for working independently in a remote environment; ability to manage confidential matters
Ability to interact effectively with individuals from diverse cultures and different parts of the world
Proficiency with Microsoft Office suite, Zoom, and Google collaboration tools; basic web skills a plus
Preference for those based in the US and able to work across time zones (occasional evenings/weekends)
To apply, please submit a resume and letter of interest to the Board Chair Aly Kassam-Remtulla
(aremtulla@stanfordalumni.org).