University Counsellor
24 May 2023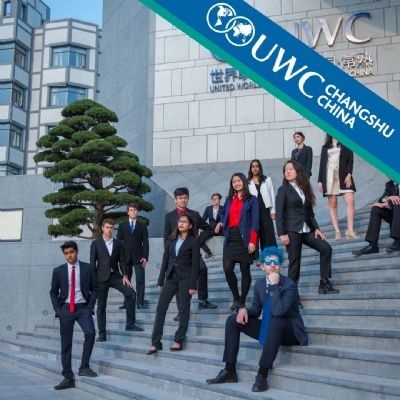 UNIVERSITY COUNSELLOR POSITION
FROM AUGUST 2023
The United World College Changshu is looking to hire a university counsellor to become part of our university counselling team who, together, advise and assist graduating students each year with the process of exploring colleges, creating college lists, preparing college applications.
General Duties Include:
Supporting your student cohort through their college application journey
Writing counsellor letters of recommendation
Managing administrative programs (e.g. planning college visits, planning on-campus events)
Conducting workshops and public presentations on college admissions topics
Assisting in the administration of standardized tests
Conducting information sessions for students, faculty, and parents
Additionally, joining the counselling team means joining a dynamic and high energy residential environment. Candidates should be willing and eager to participate in the five key elements of a UWC Changshu education: Academics; Pastoral Care; Service; Student Activities; Outdoor Education.
Qualifications:
We expect all candidates to have earned, at a minimum, a bachelor's degree. Competitive candidates should also have at least 2-3 years of experience working as a college counsellor, college admissions officer, or a position in a related field. As we are a school with over 100 nationalities, and a significant number requiring financial aid, experience with a diverse student body and students requiring financial aid is preferred.
Other Desirable Competencies and Experience Include:
Experience using the college counselling platform, Cialfo
A strong working knowledge of college admission practices in North America, Europe, and Asia
Prior experience working in the United World College network
Knowledge of the financial aid process at U.S. colleges
Other Desirable Personal Qualities Include:
The ability to work independently and to seek out help when needed
A sense of initiative around learning new skills and problem-solving
An interest in being part of a residential school community beyond the job at hand
A sense of humour, and the ability to remain calm is stressful situations
Housing and medical insurance will be provided by the school.
How to apply
The school offers competitive compensation packages commensurate with qualification and experience. The school is an equal opportunity employer and values diversity. We actively encourage all qualified applicants to apply regardless of race, religion, gender, national origin, age or disability.
Please email the following to jobs@uwcchina.org and indicate the position that you are applying for in the subject line of your email:
Address: No.88 Kunchenghuxi Road, Changshu, Jiangsu, China
Cover letter
Curriculum vitae (with three references)
A one minute video explaining what makes you a good fit for UWC
Safeguarding Statement
UWC CSC is committed to safeguarding and promoting the welfare of all the students in our care and expects all applicants to share this commitment. We follow safe recruitment practices which are aligned to the recommendations of the International Task Force on Child Protection. We hold ourselves to a high standard of effective recruiting practices with specific attention to child protection. All appointments are subject to an interview, identity checks, criminal record checks, and successful references.