Spanish Teacher
13 November 2023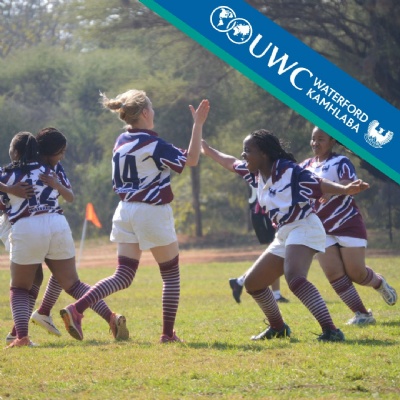 Job title: Spanish Teacher
About Waterford Kamhlaba United World College of Southern Africa
Waterford Kamhlaba United World College of Southern Africa (WK UWCSA) was the first multiracial school in Southern Africa. The school had 16 students when it started; and today it has over 600 students representing 60 nationalities, taught by staff from 18 countries.
Waterford's earliest ideals of courage, leadership and equality remain at its core. The school provides opportunities for academic achievement, personal growth and leadership development for youth across Africa and the world.

Waterford Kamhlaba offers a challenging and transformational education through the International General Certificate of Secondary Education (IGCSE) and the International Baccalaureate Diploma (IB), taught by a cohort of very diverse, highly qualified and committed staff.

In 1981 Waterford joined the United World Colleges (UWC) movement, which is a global education movement that makes education a force to unite people, nations and cultures for peace and a sustainable future. It comprises a network of 18 international schools and colleges on four continents, short courses and a system of volunteer-run national committees in more than 155 countries. For more information about Waterford, please visit www.waterford.sz or follow us on social media: Facebook, Twitter and Instagram.
Job overview:
The Language Acquisition Department offers Foreign Language Spanish at IGCSE level and Spanish B and Spanish Ab initio at IBDP level. We are looking for a dynamic and dedicated fulltime Spanish teacher to join our team to teach Lower School, IGCSE and IBDP classes. The Spanish teacher will play a vital role in delivering high-quality Spanish language education to our diverse student body. The ideal candidate will have a passion for teaching, the ability to inspire students, and display a commitment to the values and mission of UWC.
Key Responsibilities:
Teaching Spanish: Plan, prepare, and deliver engaging Spanish language lessons to students, focusing on the development of speaking, listening, reading, and writing skills. Adapt teaching methods and materials to meet the needs of a diverse student body.

Curriculum Development: Contribute to the development and enhancement of the Spanish curriculum, aligning it with the school's educational objectives and UWC principles. Stay updated on best practices and teaching methodologies in Spanish language education.

Assessment: Design and implement formative and summative assessments to evaluate students' language proficiency. Provide timely and constructive feedback to students to support their learning process.

Classroom Management: Create a positive and inclusive learning environment that encourages active participation, fosters a sense of community, and respects the diverse cultural backgrounds of students.

Individualised support: Offer additional support to students who may require extra assistance to master the language. Collaborate with colleagues and learning support services to address individual learning needs.

Cultural Understanding: Integrate cultural aspects of Spanish-speaking countries into lessons to enhance students' understanding and appreciation of the Spanish-speaking world.

Professional Development: Participate and contribute to continuous professional development to stay current with evolving practices and the latest pedagogical techniques.
Qualifications and Skills
A strong command of the Spanish language, with native or near-native proficiency.
A Bachelor's Degree in Spanish, Education, or a related field.
Professional teaching qualification e.g. PGCE
Proven experience in teaching IBDP or A-Level Spanish, preferably in an international or multicultural education environment.
Familiarity with the IBDP program and experience with IB Spanish courses is desirable.
Experience teaching TOK would be an added advantage
An understanding of UWC's mission and values, along with a commitment to promoting international understanding and social responsibility.
Technological proficiency for integrating educational technology into lessons.
Ability to work collaboratively in a team.
Application Process:
Teaching at Waterford Kamhlaba UWCSA is a unique opportunity for any educator who is interested in teaching within a global education model that promotes a culture of innovation and celebrates difference. Waterford Kamhlaba offers educators a feeling of community and professional growth within a diverse international context.

Only suitable qualified candidates are encouraged to apply. A detailed CV, application letter and qualifications (certificates) should be emailed to vacancies@waterford.sz with the subject line
"Application – Spanish Teacher". Please make sure to label your application letter and CV with your first name e.g. Application letter – Name, CV – Name

At Waterford Kamhlaba, we are committed to fostering a diverse and inclusive educational community. We encourage candidates from all backgrounds to apply.

Start Date: 1 January 2024 or 1 May 2024
Closing date for applications: 20th November 2023