SCHOOL COUNSELLOR PART-TIME (ON-SITE)
16 June 2022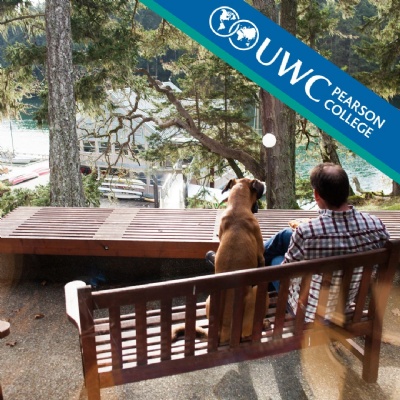 UWC Pearson College

POSITION AVAILABLE - SCHOOL COUNSELLOR PART-TIME (ON-SITE)
We are privileged to learn, work, and live on the traditional territory of the Sc'ianew (Beecher Bay) First Nation.
Pearson College UWC was founded as Lester B. Pearson College of the Pacific and United World College (Canada) Inc. in 1974. Pearson is a unique, highly selective, two-year pre-university school for up to 200 students from across Canada and around the world chosen solely on their promise and potential and demonstrated commitment to actively engage in creating a better world. Students currently are selected from nearly 160 countries. Pearson is one of 18 UWC schools worldwide. (pearsoncollege.ca).
Pearson College UWC is recruiting for an outstanding School Counsellor
Reporting to: Director of Human Resources
Position Summary:
The role of the School Counsellor (counsellor) is to support students, ages 16-19, in their mental and emotional wellbeing, was well as, academic, personal, and social development. The counsellor provides single session/short term counselling, triage, and referral to stepped care including external resources and emergency services as appropriate and offers consultation to employees including response to crises They promote and focus on mental wellbeing for students and build a network of resources on campus and in the community specific to the needs of students. The counsellor will also work in collaboration with the students and the Health and Wellness team to meet individual students' needs.
Responsibilities:
Promotes mental wellbeing for students through a range of programming including orientation, workshops, seminars, groups, and other resources that helps students normalize stress, understand how to manage stress, and maintain mental wellbeing, as well as how to seek support when needed.
Works within an integrated, collaborative stepped care system of support, providing referral to resources on and off campus as needed including self-directed online resources, peer support, group programs, medical care, and crisis intervention.
Provides short-term counselling to support student experiencing and/or presenting with mental health concerns or challenges.
Considers and supports culturally appropriate wellbeing programming for all students as well as mental health programming to meet the unique needs of specific student groups.
Listens and responds to students' needs by using a variety of professional strategies and techniques (i.e., trauma informed practice) to assist students in overcoming personal struggles for them to achieve academic and personal/social success. The counsellor helps students utilize problem-solving techniques that incorporate critical thinking skills to make healthy and responsible choices in their everyday lives.
Brings a depth of understanding to the College through their knowledge of theories and research about human development, and student learning with diverse backgrounds.
Works with integrated health team, teachers, advisors, and the community to help meet the individual students' needs.
Seeks solutions to overcome barriers that may stand in the way of effective of the student's mental health and wellbeing.
Qualifications & Experience
MA in Counselling Psychology or equivalent education and experience
Current Registered Clinical Counsellor (RCC) membership or equivalent
Three years or more counselling experience
Counselling experience in an independent school with a diverse student body is considered an asset
Compensation & Organization
This is a part-time position .6FTE or 21 hours per week, located at Pearson College UWC in Metchosin, approximately 40 minutes from downtown Victoria, British Columbia, Canada. Salary range is $40,000 -$50,000 plus 6% vacation for 10 months starting mid-August ending mid-June. A flexible schedule is required to meet the needs of the student body.
Applications will be accepted on a rolling basis until the position is filled. Only candidates selected for an interview will be contacted. Candidates must be eligible to work in Canada. Résumés and a cover letter can be emailed to hr@pearsoncollege.ca.
As an inherent part of our United World College values, Pearson College UWC is actively committed to Anti-Racism, Diversity, Equity, and Inclusion in our living, learning and work environments. In pursuit of our values, we seek individuals who will work respectfully and constructively with differences and across levels of privilege and power. We actively encourage applications from members of groups experiencing barriers to equity.