School Counsellor
31 May 2022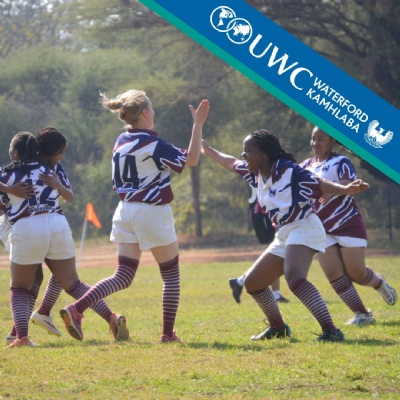 Waterford Kamhlaba UWC of Southern Africa

Job Title: School Councellor
Location: Mbabane, Eswatini (formerly Swaziland), with international travel
Reporting to: Deputy Principal (Pastoral)
Summary: The primary role of the School Counsellor will be to provide a comprehensive approach to the well-being of the 600+ students on campus at a given time.
The school is looking to appoint a School Counsellor operating under the Deputy Principal Pastoral, in collaboration with the other School Counsellor and School Nurses. The School Counsellor will be supported by tutors, parents, teachers to ensure a holistic approach to support the students through programmes offered. The primary role of the School Counsellor will be to provide a comprehensive approach to the well-being of the 600+ students on campus at a given time.
Qualifications
Master's degree in school counselling or related fields
The applicant must be currently certified/licensed to work in a school with their relevant state/national agency/body
3 - 5 years' experience working in a high school/ boarding school
Having working knowledge of relevant laws, education policies and regulations pertaining to the education and protection of children
Responsibilities
Provide counselling services to students (Individually and in groups) in the areas of academic, personal/social and career development
Prepare and conduct classroom life skills lessons
Skilled workshop facilitator
Encourage school/family collaboration and communication
Identify best practice, evidence-based interventions, and provide ongoing feedback to management, staff and caregivers
Involvement in educational support programme
Coordinate Link Family programme: recruiting, assessment and matching of link families to students in need
Skills
Demonstrate a strong sense of professionalism
Execute excellent interpersonal skills
Provide an atmosphere conducive to the intellectual, physical, social and emotional development of all students
Prior experience with students from a variety of cultural and linguistic backgrounds will be an advantage
Be willing to engage in professional supervision
Have knowledge of POPIA (Protection of Personal Information Act) as it pertains to this position
Be flexible, conscientious and able to act with discretion at all times, confidentiality is of supreme importance in this role
Be able to handle conflict and work in a high – pressure environment
Have excellent communication skills and the ability to communicate effectively at all levels with internal and external stakeholders
Only suitable qualified candidates are encouraged to apply. A detailed cv, application letter and qualifications (certificates) should be emailed to vacancies@waterford.sz with the subject line "Application – School Counsellor". Please make sure to label your application letter and cv with your first name e.g. Application letter – Name, CV – Name
Start Date: 01 September 2022
Closing date for applications: 20 June 2022
This position is valid for 3 years (contract with an option of renewal based on performance). The College reserves the right not to proceed with the filling of this position. An application will not entitle the applicant to further participation in the recruitment process. Failure to meet the minimum requirements of the advertised post will result in the applications automatically being disqualified. Only shortlisted candidates will be contacted. Candidates not contacted within two weeks of the closing date of the advert shall consider their application unsuccessful.
How to apply:
Information
If you would like to know more about this position, please contact our Head of HR via hr@waterford.sz / +268 24220867/8/9.
Our procedure
When applying, send a motivation letter and detailed CV to: vacancies@waterford.sz
Please do not attach any academic qualifications at this stage. After shortlisting, we determine the suitability of candidates to work in our school via reference checks and interviews at our school or via ZOOM.
Your application
You can express your interest by sending a motivation letter and detailed CV to: vacancies@waterford.sz
The deadline for application is 20 June 2022.
Only shortlisted applicants who meet the above- mentioned requirements will be considered and contacted. If we do not contact you 3 weeks after the closing date, please consider your application to be unsuccessful.
Waterford Kamhlaba UWC of Southern Africa is an equal opportunity employer.