Residential Coordinator
24 January 2023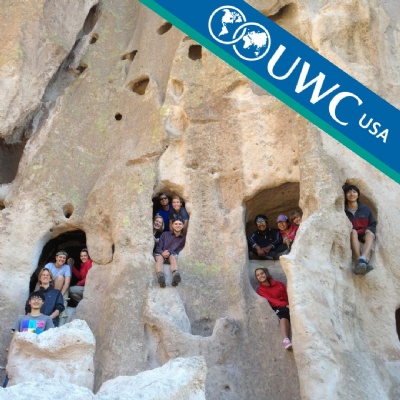 United World College-USA is seeking a full-time Residential Coordinator for the 2023-2024 Academic Year (August 2023). Reporting to the Director of Student Life, this position is part of a larger vision to enhance student support and the student experience toward mission and values alignment, guided by evidence-based practices of healthy adolescent development and socio-emotional learning. Student success, support, and wellness are supported by this position.

The RC is on the front-line of all aspects of residential life, facilitating and supporting how students live the mission and values within one of the residential houses (approximately 40-50 students) through programming, monitoring and reporting students of concern, upholding community standards, and pastoral care. Furthermore, the RC will empower students towards the development of personal integrity, healthy adult-youth relationships, and peer-to-peer accountability. Each RC position also supports additional programming in one of the following areas: personal wellness, physical fitness, constructive engagement of conflict, community engagement, and sustainability.

RESPONSIBILITIES:

Work collaboratively with the residential team to build community within the residential houses, consistent with the values and mission of the UWC movement
Build positive student relationships that contribute toward deepening the student experience
Coordinate student care in collaboration with the Dean of Students, residential staff, counselors, health clinic staff, and faculty
Work as a team to place incoming students with roommates to form a diverse, inclusive and collaborative residential hall.
Work with the Director of Student Life in coordinating programming to address student wellness; hold individual wellness assessment interviews with each student twice a year.
Supervise and assist in training Assistant Residential Coordinators and student Resident Assistants
Support utilization of resident assistant handbook, supervise selection process of student RA's, and provide training along with residential team
Maintain regular office hours, complete administrative tasks on time and in a thorough manner including daily/weekly/semester reports, credit card receipt tracking, and student data management.
Uphold residential and community standards policies and procedures.
Communicate proactively with teaching faculty regarding students of concern; respond to faculty and parent/family concerns
Submit pastoral reports as needed and serve as community standards officer in responding to student behavior
Attend all residential meetings and hold house team meetings on a regular schedule
Proactively build a culture of safety, respect, engagement, and responsibility
Submit and follow-up with maintenance requests for assigned house
Coordinate weekend supervision with the Director of Student Life
Complete "check" as assigned and perform regular campus walk-throughs until midnight
Assist with orientation and the opening and closing of residential houses
Sponsor one Experiential Education activity and one Residential focus area
Drive for student activities and events
Assist with major campus events including Annual Conference, MLK Day, UWC Day, service days, retreats and student arrival and departures.
Lead two week-long trips (Southwest Studies and Project Week)
- Up to 14 students
- Includes approximately 20 additional hours of meetings, planning, and prep prior to the trips.
Participate in diversity, equity, inclusion programming and professional development
Complete annual certification in First Aid/CPR, Adolescence Mental Health First Aid, Constructive Engagement of Conflict and/or Experiential Education
Assist with Peer Educator wellness training, related to issues of consent, addiction and substance abuse prevention and mental health
Help maintain a healthy presence in the dining hall by monitoring one meal per week
Other duties as assigned by the Director of Student Life
Leadership: All UWC-USA employees are expected to provide varying levels of leadership in order to support the UWC mission

QUALIFICATIONS

Minimum Job Requirements
Valid NM Driver's License, and must be insurable by the school's insurance carrier.
Bachelor's degree preferred with focus in counseling, leadership, education, or related field. Five or more years of experience with adolescents in a residential setting may be considered in lieu of education.
Knowledge, Skills, and Abilities Required
Experience working within residential communities required
Must possess strong desire to work with 16-19 year-olds in a dynamic international boarding environment
Keen understanding of issues related to diversity, equity, and inclusion
Excellent organizational skills, relationship building skills, and communication skills required
Desire to contribute creatively and effectively to the UWC mission and values
Must be willing to drive fifteen passenger vehicles and possess a clean driving record and
Ability to effectively work during evening and late night hours on a regular basis.
Living within assigned residential house required
Compensation is commensurate with experience; and UWC-USA offers a competitive benefits package.
UWC-USA is an international boarding school. It enrolls up to 240 students in grades 11 and 12. All students follow the IB Diploma Program. Roughly twenty percent of the students come from the U.S.; the remainder represent more than 90 different countries. Students are admitted on the basis of merit, potential, and promise.
To reach our ambitious goal of carbon neutrality by 2030, UWC continues to build strategic sustainability capacity in its entire operations across campus. Please identify and include your experience, interest and knowledge in sustainability operations, applicable but not limited to the position, as well as in facilities, waste management / minimization, sustainable events, logistics, supply chain management, materials and resources, sustainable and locally sourced food/beverage, and carbon emission reduction, management, accounting.

To apply, complete an application form. Applications will be accepted until the position is filled. The successful candidate is required to either be vaccinated, as vaccines are available, or provide a medical or religious waiver, prior to starting this position at UWC-USA.

UWC-USA does not discriminate in its educational programs, activities, or admission and employment practices based on race, color, national origin, gender, sexual orientation, disability, age, religion, ancestry, or any other legally protected class.