Position of Teacher (Full-Time)
30 March 2021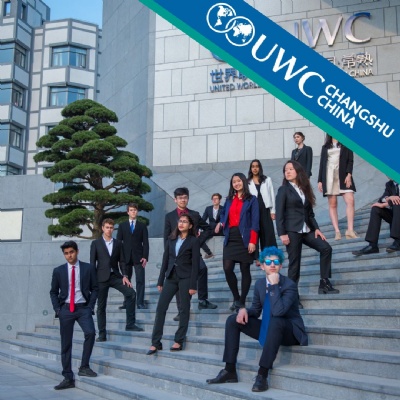 UWC Changshu China

Vacancies Poster for UWC Changshu China 2021-2022
UWC Changshu China seeks applications from highly motivated and suitably qualified school leaders, teachers and administrative staff members, preferably with UWC and/or international school experience, actively committed to the UWC mission and the particular focus of UWC Changshu China, for the following roles:
Position of Teacher (Full-time)
Start Date: August 2021
Teacher: English A Teacher (Language and Literature) (IBDP Group 1)
Teacher: Chinese A Teacher (Language and Literature) (IBDP Group 1)
Teacher: Geography Teacher (IBDP Group 3)
Teacher: Computer Science Teacher* (IBDP Group 4)
Teacher: Design Technology Teacher (IBDP Group 4)
Teacher: Mathematics Teacher* (IBDP Group 5)
Education Technology Lead*
Education Data Analyst*
Social Emotional Counselor
Sports Center Manager/PE Teacher
University Counselor
Intern Teacher for all subjects (Minimum Bachelor Degree Graduate)
* The ability to offer multiple subject/combine roles will be welcomed.
Demands of the Position:
A minimum of 2 years of IB Diploma teaching experience
Has taught various level of IB diploma courses (HL, SL)
Demonstrated track record of working in a team
Demonstrated track record of being able to connect with students
Willingness or demonstrated track record in learning and practicing new pedagogy
To supervise Extended Essay
Willing and prepare to teach Theory of Knowledge or lead the subject session in Theory of Knowledge
Willing and prepare to support the curriculum of the department
Willing to attend relevant IB workshops and be trained to use the pedagogy that supports the School and department philosophy.
The school offers competitive compensation packages commensurate with qualification and experience. The school is an equal opportunity employer and values diversity. We actively encourage all qualified applicants to apply regardless of race, religion, gender, national origin, age or disability.
Safeguarding Statement
UWC CSC is committed to safeguarding and promoting the welfare of all the students in our care and expects all applicants to share this commitment. We follow safe recruitment practices which are aligned to the recommendations of the International Task Force on Child Protection. We hold ourselves to a high standard of effective recruiting practices with specific attention to child protection. All appointments are subject to an interview, identity checks, criminal record checks, and successful references.
How to Apply
Please email the following to jobs@uwcchina.org and indicate the position that you are applying for in the subject line of your email:
Address: No.88 Kunchenghuxi Road, Changshu, Jiangsu, China
Cover letter
Curriculum vitae (with three references)
For more information about UWC Changshu China, please visit our website at