LIBRARIAN
16 December 2021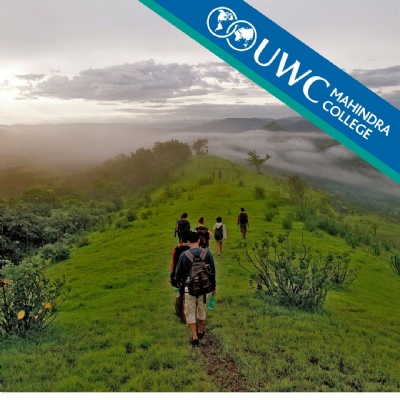 UWC Mahindra College

LIBRARIAN
Start Date: 1st August 2022
Reports to: Head of Academics
Direct Reports: Library Officer
About UWC Mahindra College
UWC Mahindra College is a pre-university residential high school for 240 students aged 15 to 19 representing more than 80 countries. The College offers the globally recognised 2 year International Baccalaureate Diploma Programme, taught by 30 faculty members from around the world. Resting in a 175-acre biodiversity reserve, our campus is located amidst the greater Western Ghats – one of the world's biodiversity hotspots - and close to the city of Pune, an emerging tech hub with a long-standing legacy in higher education.
Job Scope
Librarian is responsible for managing and maintaining a record of all academic and non-academic content available in the Library. He/she will create a dynamic learning environment where collaboration and creative problem solving thrive. The librarian will be an excellent communicator who encourages and promotes enthusiasm in others for lifelong learning. He/she will instill a love of learning in all students and ensure equitable access to information. He/she will collaborate with teachers and specialists to ensure appropriate electronic and material library resources to support teaching and learning.
Main Duties and Responsibilities:
To be responsible for the curation, management and development of the library environment and resources, including information and communication technology (ICT), contributing to and supporting the IB curriculum
In conjunction with Subject Coordinators, to evaluate, select and acquire resources in all required formats, balancing the need to develop ICT resources with the need to provide book-based resources
To be responsible for all aspects of stock maintenance, including purchase, classification, cataloguing and regular stock auditing
To use and maintain the library software.
To teach seminars about academic research and citation of sources.
To contribute to the library policies and development plans
To develop a library user education programme which develops students' independent access to the library and its resources, including ICT.
To be proactive in promoting the library and its resources to staff and students by means of displays and assemblies
To supervise and develop the skills of student librarians actively promote student librarianship responsibilities within the library
To manage the library's budget, including preparing financial estimates and to provide reports and statistics on the use of resources and effectiveness of policies
To provide e-reading opportunities for students who prefer this option
To collaborate with teachers to share new ideas, approaches and professional knowledge
Manage, track and monitor reading data and liaise with teachers in order to raise attainment
To support the school's literacy strategy in liaison with the Language and Literature Coordinators and Head of Academics
To actively promote a love of reading amongst students
To promote the development of a reading culture using changing displays and activities within the library
To lead library-related initiatives
Education:
Bachelor's Degree
Professional Librarianship qualification
Relevant recent professional development that qualifies the candidate for this post
Experience:
Experience in managing library services, ideally in the education sector
Experience in working in an international school setting
Commitment to student wellbeing and safeguarding
Cultural awareness and sensitivity
Knowledge of technology to contribute and to support the curriculum and the need to develop ICT and book-based resources
An understanding of learning resources and how media impacts on learning
Personal Characteristics:
Forward-thinking and innovative
A positive, flexible, 'can do' work ethic
The ability to think creatively, as well as having an eye for detail with a willingness to be flexible and proactive.
A commitment to ensuring high standards of teaching and learning
Exceptional communication skills
An enthusiasm for engaging with diverse cultures tempered only with high levels of patience and adaptability
Inter-culturally aware with well-developed interpersonal skills
Aligned with the recommendations of the International Task Force on Child Protection, we hold ourselves to a high standard of effective recruiting practices with specific attention to child protection.
We offer all employees a competitive compensation and benefits package, including opportunities for professional development. UWC Mahindra College welcomes qualified applications from individuals with a diverse range of backgrounds.
How to apply
Interested applicants should send the following materials to the attention of the Head of College, Dr. Dale Taylor at vacancies@muwci.net
Curriculum Vitae
Cover letter outlining how your qualifications and experience match the position requirements;
Contact information for two referees (both telephone and email contacts);
Deadline: 31 January 2022