IT Technician
24 January 2023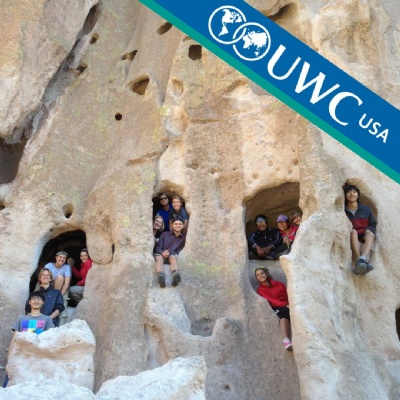 IT Technician
United World College-USA is seeking an IT Technician Under the supervision of the Director of Information Technology and Network Administrator, the IT Technician provides support for all information systems' infrastructure and connected devices for the use of technology resources used in support of UWC-USA's mission.
POSITION RESPONSIBILITIES

Maintains physical networking equipment and connected devices including infrastructure and cabling.
Assists Network Administrator with equipment deployment and network expansion projects involving installation, repairs, upgrades and replacement of critical devices.
Maintains and repairs all school owned computer hardware and software systems.
Monitors printing and department, supply and equipment needs.
Assists Network Administrator with maintaining and managing all critical network resources including printing, email and application services.
Performs user account creation and management.
Supports users with technology as it relates to school computer hardware and software functionality and connectivity to the campus network and internet.
Has a responsibility to report any inappropriate or malice network or user account activity on the School's network or equipment.
Perform related duties as assigned.
Leadership: All UWC-USA employees are expected to provide varying levels of leadership in order to support the UWC mission. Examples include but are not limited to:
- Actively participating and contributing to committee or task force assignments, providing leadership in campus-wide events or initiatives, strategic planning efforts, in the experiential education program, the dormitories, dining hall, and/or in physical plant initiatives.
- Initiating strategic discussions and sharing thoughtful and innovative ideas with your co-workers for carrying out the UWC mission and successfully completing day to day work assignments.
- Demonstrating a growth mindset by believing and acknowledging that intelligence, skills, learning and creativity can all grow with time and experience.
- In all interactions, upholding the UWC mission and values, and creating an environment that promotes and values diversity, equity and inclusion.
WORKING CONDITIONS
Office environment
Field work around campus
Operate office equipment
Exchange information in person or on the telephone
Sitting for extended periods of time
Some lifting and carrying
Some use of power tools
Some work on ladders and/or roof tops
QUALIFICATIONS

Any combination equivalent to:
High school diploma or equivalent
Three (3) years' experience directly relating to the duties and responsibilities specified.

Knowledge of:
Data communication equipment and hardware.
Personal computer hardware and software.
Customer service operations and procedures.
Physical networking systems including wireless, Ethernet, power over Ethernet and fiber optic cabling.
Printer operations and management.
Domain networking environment.
Ability to:
Work with a team or independently to complete complex tasks.
Troubleshoot physical network connectivity issues.
Troubleshoot computer hardware and software issues.
Express ideas and information clearly and accurately both orally and in writing.
Provide professional customer support services.
Establish and maintain effective relationships with those contacted in the course of work.
Maintain a positive working relationship with other administrators, faculty, staff, parents, students, school and community organizations, vendors, and the general public.

This is a full-time, 12-month, exempt position. This position is located in Montezuma, NM with potential for teleworking from a location within 2 hours ground commute of this location. Reporting onsite will be periodically required. Telework is at the discretion of management and can change at any time with appropriate notice.

Compensation is commensurate with experience; and UWC-USA offers a competitive benefits package.
UWC-USA is an international boarding school. It enrolls up to 240 students in grades 11 and 12. All students follow the IB Diploma Program. Roughly twenty percent of the students come from the U.S.; the remainder represent more than 90 different countries. Students are admitted on the basis of merit, potential, and promise.

To reach our ambitious goal of carbon neutrality by 2030, UWC continues to build strategic sustainability capacity in its entire operations across campus. Please identify and include your experience, interest and knowledge in sustainability operations, applicable but not limited to the position, as well as in facilities, waste management / minimization, sustainable events, logistics, supply chain management, materials and resources, sustainable and locally sourced food/beverage, and carbon emission reduction, management, accounting.
To apply, complete an application form. Applications will be accepted until the position is filled.

The successful candidate is required to either be vaccinated, as vaccines are available, or provide a medical or religious waiver, prior to starting this position at UWC-USA.
UWC-USA does not discriminate in its educational programs, activities, or admission and employment practices based on race, color, national origin, gender, sexual orientation, disability, age, religion, ancestry, or any other legally protected class.