IBDP Economics Teacher
19 January 2023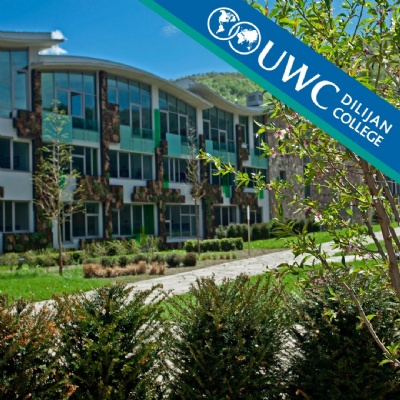 Join the team at UWCD!

Job Title: IBDP Economics Teacher

UWC Dilijan College is looking for an experienced and committed candidate to fill in the position of IBDP Economics Teacher to join in August 2023. Also, if you are interested and have relevant experience and skills, you can apply for the position of Head of Faculty of Humanities simultaneously.
UWC Dilijan – one of the 18 United World Colleges – is an intentionally diverse international boarding school in Armenia. It first opened its doors in August 2014 and now has more than 220 students (16 to 18 years old) from 80 countries, studying for the International Baccalaureate (IB) Diploma.

We believe that education is "a force to unite people, nations and cultures for peace and a sustainable future" (UWC Mission Statement). We are a caring learning community that aims to support the intellectual, moral, emotional, social, spiritual and physical development of our members following the UWC educational principles and values.

UWC Dilijan is also part of a wider network of organizations that work to transform Armenia, such as the IDeA Foundation, the Aurora Prize for Awakening Humanity, the Foundation for Armenian Science and Technology. Educators at UWC Dilijan have a wide and varied role: beyond the classroom, they also take part in our outdoor education program, CAS program, act as mentors and participate in our residential life programme. There are ample opportunities to get involved in the UWCD community in Dilijan and beyond. We encourage you to browse our website and social media feeds to learn more about us.
Main responsibilities:
To become involved in different areas of the College life: academic, activities, outdoor programme, personal and social education, residential life and service.
To operate both as an individual and as a member of different functional collaborative teams.
To promote a challenging education that uses the student diversity as an asset.
Others, depending on the position.

Personal and professional specifications:

The list below is offered as an indication of our expectations. We are aware that we all follow our own personal paths and have our own strengths and weaknesses. Please do contact us at careers@uwcdilijan.am if you have any questions about these:
Commitment and passion for education and inspiring students: at least three years of teaching experience; experience in teaching the IB Diploma Programme would be an advantage.
Proven successful experience of working with children and adolescents (other relevant experience outside schools will also be considered).
Previous safeguarding training would be an advantage, otherwise appointed candidates will be expected to undergo initial training before joining UWCD and further training while with us.
Undergraduate studies in the relevant field; postgraduate studies in education, counseling, or similar areas would be an advantage.
Understanding of and/or readiness to join a residential school.
Open-mindedness and ability to work in an international, intercultural environment
Excellent knowledge of the taught subject. The ability to teach more than one subject and to lead different activities would be an advantage.
Full professional proficiency in English. Proficiency in other languages as well as intercultural experience is desirable.
Previous involvement in both the International Baccalaureate and the Council of International Schools (as an examiner, workshop leader, visiting team member, etc.) would be an advantage.

Benefits:
An opportunity to work with truly diverse, academically and socially motivated and talented students.
A two-year contract renewable by mutual consent.
A competitive salary fixed in USD and paid in Armenian Dram.
Rent-free accommodation on or off-campus (depending on the role) including utility bills and free meals in our canteen (also for dependents).
An annual travel allowance and relocation allowance at the beginning and end of contract.
Usage of the school's excellent facilities, including an indoor swimming-pool, gym, theatre, workshop and art studios.
Professional development opportunities.
Private medical and travel insurance.
Armenia has much to offer whether you are interested in nature, history, culture... Located in the Caucasus, the region is developing and there are myriad opportunities to explore it. Learn more about Armenia and UWC Dilijan.

Being an intentionally diverse community, we welcome applications from qualified candidates from all cultural and educational backgrounds. If interested in different positions, you are encouraged to make joint applications. All applications have to be submitted electronically via careers@uwcdilijan.am before midnight on February 6 th (UTC +4). Please specify the title of job in the subject line.

UWC Dilijan is committed to safeguarding our students and visitors. An application for a position implies explicit consent to undergo thorough background checks and screening. Successful candidates will be subject to background checks, including reference requests from previous employees as well as a security check.