IB DP Physics Instructor
16 September 2020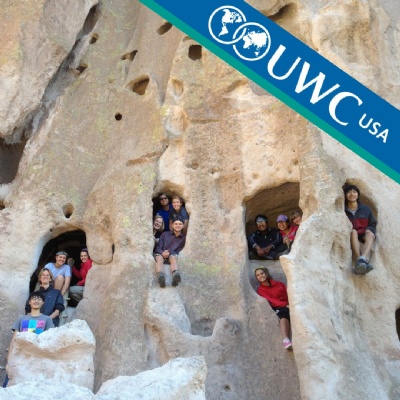 VACANCY
POSTED 09/15/2020
IB DP Physics Instructor
UWC-USA is seeking to employ a full-time Physics Instructor for the 2020-2021 school year which began on 1 August 2020 and ends 31 May 2021. Start date is dependent upon the date of hire.
UWC-USA is a boarding school and, as such, all full-time instructors are required to participate in Experiential Education, Communal Life and Residential Life as part of their teaching responsibilities.
Instructional Responsibilities
IB DP Instruction
This instructor will teach four classes of Physics Standard Level and/or Higher Level and should be willing and able to teach both in-person and online courses if necessary.
Course content and Assessment
The teacher is responsible for covering the required course content and assessing student performance based upon a standard set of requirements and criteria provided by the IB.
The teacher is expected to provide students with the necessary skills to complete the Internal Assessment by the school's internal deadline. Teachers are to complete the marking of all IAs before 1 April, enter the grades into IBIS and upload the required sample.
Extended Essays
All teachers are to supervise up to 6 Extended Essays per year. The EEs are research topics developed by students which results in an essay of approximately 4,000 words and involves 4 to 6 hours of work for the supervisor. There are 3 mandatory reflection sessions that must be completed.
Grades and Reports
The teacher will compile grades and write a narrative report for each student in their classes at designated times of the year. Teachers are to track attendance in the approved school platforms.
References and Recommendations
All faculty are to write letters of recommendation to colleges and universities on behalf of their students, at the student's request. Most students need at least 2 recommendations in the application process. While it is reasonable to present students with criteria or guidelines, teachers should keep in mind that limiting the number of recommendations that they write puts a burden on their colleagues. The average faculty writes 10-15 letters.
General Responsibilities
Advising
Full-time faculty serve as official advisors to a group of 10-12 students. However, UWC-USA is a place where student-faculty relationships are expected to be extensive and meaningful.
Experiential Education
All faculty members each year sponsor two activities that fulfill the ExEd requirements of UWC-USA. At the end of each session they are responsible for writing a narrative report that explains the activity and, where appropriate, the contributions of individual students. Faculty also assist with student generation of digital portfolios. In addition, all faculty are expected to participate in UWC Day (Sept. 21), Martin Luther King, Jr. Day (Jan. 15) and the Annual Conference, (Feb. 1-3).
Driving
All faculty members shall assist in transporting students as needed. All faculty are expected to follow UWC-USA's Vehicle Safety Policy.
Residential Life
All faculty members are involved in residential life during their tenure at UWC-USA. All faculty who have been provided with school-supplied housing will be expected to accept appointments serving as a Resident Tutor or Assistant Resident Tutor for two (2) consecutive years on a rotating cycle or as needed. Residential terms shall not exceed a total of ten (10) years.
Weekend duty
All faculty and staff who have school-provided housing (regardless of location of that housing) are expected to assist with weekend duty up to five weekends per year.
Meetings
All faculty are to attend all faculty meetings and department meetings. In addition, teaching faculty who are also residential staff are to attend twice-monthly residential meetings. Faculty are to attend scheduled assembly, stand-up sessions.
Post-Graduation
In May, after Graduation, the first-year students have one week of culture-building and academic activities. Faculty will be involved in the design of the week, and are to participate in the activities.
Southwest Studies and Project Week
Southwest Studies and Project Week are week-long educational excursions that take place in the fall and spring, respectively. All faculty are to participate in one or both of these trips.
QUALIFICATIONS:
Degree in science, or education, or comparable experience in an academic setting.
This position is an exempt, full-time position. Compensation is commensurate with experience; and UWC-USA offers a competitive benefits package.
UWC-USA is an international boarding school. It enrolls 240 students in grades 11 and 12. All students follow the IB Diploma Program. Roughly twenty percent of the students come from the U.S.; the remainder represent more than 90 different countries. Students are admitted on the basis of merit, potential, and promise.
A UWC-USA application, letter of interest specific to the position, resume, and a list of references may be emailed to hr@uwc-usa.org. Application forms may be found at https://www.uwc-usa.org/about-us/careers-with-uwc-usa/ Applications will be accepted until the position is filled. UWC-USA is an equal opportunity employer.
UWC-USA does not discriminate in its educational programs, activities, or admission and employment practices based on race, color, national origin, gender, sexual orientation, disability, age, religion, ancestry, or any other legally protected class.