History teacher/ TOK teacher
15 October 2022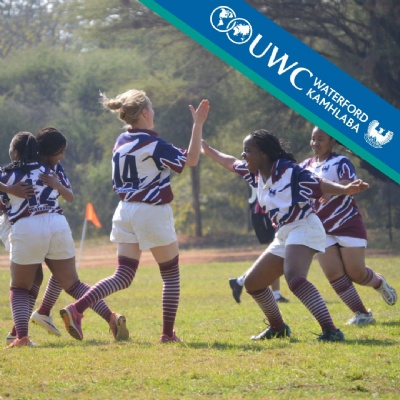 Waterford Kamhlaba UWC of Southern Africa

Job Title: History Teacher/TOK Teacher
Location: Mbabane, Eswatini (formerly Swaziland), with international travel
Reporting to: Head of Department
The school is looking to appoint a full-time History Teacher with a deep understanding of the subject and a holistic approach to learning together with a passion for student centred teaching and learning and the ability to develop meaningful relationships with young people. The role commences on 1 January 2023, or failing this,1 May 2023. The primary role of the History Teacher will be to provide a holistic approach to learning for students across the three Phases of our school: the Lower Forms, the IGCSE and IBDP phases.
Qualifications
A Degree in History
An Honours or Masters' Degree is preferred and would be an added advantage Experience teaching TOK would be an added advantage
At least 3 years IB Diploma or A-Level History teaching experience
Professional teaching qualification e.g. PGCE
Responsibilities
Teach History to high-achieving students to students from diverse backgrounds from across Africa and the world, aged 12-20
Teach History across the three Phases of the school: Lower Forms, IGCSE and IBDP Teach TOK at IBDP Level
Work with colleagues in the department to continually improve and align pedagogical approaches
Contribute to student growth outside the classroom by supervising a community service activity, club and/or an extracurricular activity
Serve as Tutor to 12 students
Perform Residential duties
Commitment to safeguarding and promoting the welfare of children and young people at the College
Teaching at Waterford Kamhlaba UWCSA is a unique opportunity for any educator who is interested in teaching within a holistic and global education model that promotes a culture of innovation and celebrates difference. Waterford Kamhlaba offers educators a feeling of community within a culture of innovation.
Only suitable qualified candidates are encouraged to apply. A detailed CV, application letter and qualifications (certificates) should be emailed to vacancies@waterford.sz with the subject line "Application – History Teacher". Please make sure to label your application letter and cv with your first name e.g. Application letter – Name, CV – Name
Start Date: 01 January 2023 or alternatively, 1 May 2023
Closing date for applications: 14 October 2022. Previous applicants need not apply. We will consider all application, again, in the second round.
This position is valid for 3 years (contract with an option of renewal based on performance). The College reserves the right not to proceed with the filling of this position. An application will not entitle the applicant to further participation in the recruitment process. Failure to meet the minimum requirements of the advertised post will result in the applications automatically being disqualified. Only shortlisted candidates will be contacted. Candidates not contacted within two weeks of the closing date of the advert shall consider their application unsuccessful.
How to apply:
If you would like to know more about this position, please contact our Deputy Principal Academic: lisa.simelane@waterford.sz
Our procedure
When applying, send a motivation letter and detailed CV to: vacancies@waterford.sz
Please do not attach any academic qualifications at this stage. After shortlisting, we determine the suitability of candidates to work in our school via reference checks and interviews at our school or via ZOOM.
Your application
You can express your interest in sending a motivation letter and detailed CV to: vacancies@waterford.sz
The deadline for application is 14 October 2022.
Only shortlisted applicants who meet the above-mentioned requirements will be considered and contacted. If we do not contact you 3 weeks after closing date, please consider your application to be unsuccessful.
Waterford Kamhlaba is an equal opportunity employer.