History Teacher
7 September 2023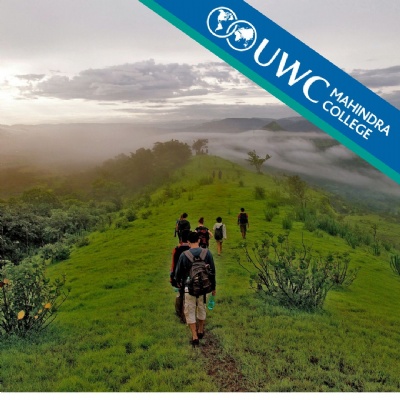 Job title: History Teacher
Start date: 01 December 2023
Teaching Vacancy at UWC Mahindra College
UWC Mahindra College seeks to appoint a committed and dynamic individual to teach IB Diploma Programme History within the framework of the UWC educational model. We value both experienced and aspiring educators who bring with them a passion for their subjects and rich experience from their fields, and a desire to expand young minds. Individuals holding faculty positions participate actively in the broader life of the community, including our vibrant Triveni (co-curricular) and Residential programs. Interested candidates with relevant experience and skills, can also apply for positions of additional responsibility in our Experiential, Academic & Residential Programmes as mentioned on the website.
About UWC Mahindra College
UWC Mahindra College is a pre-university residential high school for 240 students aged 16 to 19 representing more than 80 countries. The College offers the globally recognised 2-year International Baccalaureate Diploma Programme, taught by 30 faculty members from around the world. Resting in a 175-acre biodiversity reserve, our campus is located amidst the greater Western Ghats – one of world's biodiversity hotspots.
Teaching at UWC Mahindra College
Working at UWC Mahindra College means that you believe in the promise of a better world. If you want to educate the brightest, boldest, most caring and ambitious minds and hearts from around the globe and be part of a community of learners and supporters - please join us.
Whether you teach, maintain the campus, or work in our offices, you are recognized for the values and skills you bring to the table as a proponent of the UWC mission.
We offer all employees a competitive compensation and benefits package, including opportunities for professional development. To learn more about teaching at UWC Mahindra College please visit: http://uwcmahindracollege.org/join-us/work-with-us
Desired Qualifications for Teaching Positions
We welcome applications from educators who share our vision and wish to contribute to UWC Mahindra College's unique learning community. Our educators come from a range of diverse backgrounds and are encouraged to leverage their varied experiences in their teaching.
Almost all our faculty hold a Master's degree and often a Doctorate and/or a Teaching Diploma. Combinations with other teaching subjects; aptitude in cultural, artistic or athletic performance; skills and interest in developing student health and well-being; experience of interdisciplinary, experiential, project based, residential, political or outdoor education will be valued.
Other Responsibilities
All full-time faculty are usually residential and remain fully engaged in the broader life of the community after class time, including our Experiential Learning (co-curricular) and Residential programs. Faculty share a close relationship with students as teachers, mentors, advisors, and house parents. We enjoy and promote a culture of collaboration and engagement, and everyone has a voice and role to play in shaping our community.
How to Apply
Interested applicants should send the following materials to the attention of the Head of College, Mr. Gaurav Chopra at vacancies@muwci.net
Curriculum Vitae (not more than two pages)
Brief cover letter (not more than one page)
Details of two references (professional relationship, dates of employment, telephone and email contacts) A 200-250-word statement on: How the UWC mission and values find expression in your own life and/or teaching.
Couples who are both applying for a position should submit their application together.
Incomplete applications will not be considered.
Deadline: 30th September 2023
We hold ourselves to a high standard of effective recruiting practices with specific attention to child protection. Candidates must be willing to undergo screening appropriate to the position including checks with past employers.