Head of UWCSEA Dover
10 October 2023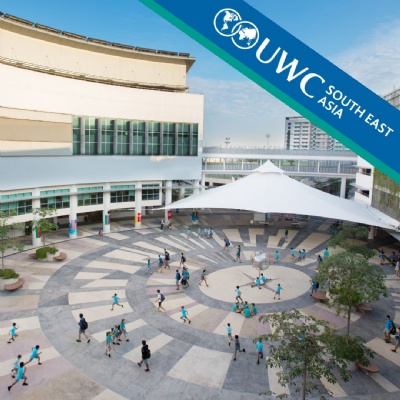 Head of UWCSEA Dover
The Head of UWCSEA Dover is the educational leader of the Dover Campus. Partnering closely with the Head of UWCSEA East who has a parallel and aligned role, they have overall responsibility and accountability for student learning, well-being, global citizenship and the culture of the Dover Campus as a whole.
The Head of UWCSEA Dover partners with the Governors (who are responsible for the overall governance of the College); and reports into the Head of College. They work in collaboration with all members of the College Leadership Team (Head of UWCSEA East, Chief Operating Officer, Director of Engagement and External Relations, Chief Human Resources Officer, Director of Campus(es) Development and Head of College).
How to apply
Interested candidates should download this brochure to learn more about the position, the College and how to apply. Application deadline: 29 October 2023.
Our commitment to Child Safeguarding, Diversity and Inclusion
The UWC Mission is to make education a force to unite people, nations and culture for peace and a sustainable future. We are committed to creating a community in which all members feel safe and secure, and know that their authentic selves and individual differences are accepted with respect and care. At UWCSEA, we acknowledge that
diversity, equity, inclusion and justice (DEIJ) is an ongoing and evolving process, and strive to create and sustain a sense of belonging for all members of our community, past, present and future. All qualified applicants, including those who identify as a part of marginalised group(s) and individuals with (dis)abilities are all encouraged to apply.
Our school is committed to safeguarding and promoting the welfare of all the students in our care and expects all applicants to share this commitment. We follow safe recruitment practices and all appointments are subject to interview, satisfactory references, identity and criminal record checks.