Head of Department & English Literature Teacher
31 May 2022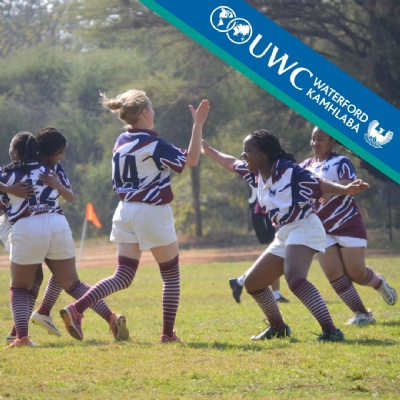 Waterford Kamhlaba UWC of Southern Africa

Job Title: HOD & English Literature Teacher
Location: Mbabane, Eswatini (formerly Swaziland)
Reporting to: Deputy Principal (Academics)
Summary: The primary responsibility of the Head of Department is to lead all aspects of the Department.
The school is looking to appoint a good leader for the position of Head of Department Languages A. The role commences on 01 September 2022. The role of Head of Department (HOD) is a leadership role and the primary responsibility of the Head of Department is to lead all aspects of the Department. This includes Department Policy, Standards and Practices, Teaching and Learning, Curriculum and Administration. The English department consists of ten teachers who teach across all phases of the school.
Qualifications
A Bachelor's degree or higher in English/Languages
A Minimum of 5 years relevant teaching experience
Previous experience in leadership roles in a school environment
A Recognised teaching qualification e.g. B. Ed/PGCE or equivalent
Experience with teaching the International Baccalaureate Diploma Programme courses is an advantage.
Responsibilities
Collaborate with Academic leadership to provide a coherent pedagogical approach to teaching and learning
Develop and enhance the teaching practice of teachers in the Department and foster concept-based, student-led, inquiry- based learning
Manage and allocate teaching/support staff, financial and physical resources within the department effectively to support the department development plan.
Ensure the provision of an appropriately broad, balanced, relevant and differentiated curriculum for students studying in the department.
Be accountable for leading, managing and developing the subject and curriculum.
Be accountable for student progress and development within the subject area.
Committed to raising standards of student attainment and achievement within the whole curriculum area and to monitor and support student progress.
Be a committed communicator and leader
Teach English courses to high achieving students aged 12-20 from across Africa and the globe
Only suitable qualified candidates are encouraged to apply. A detailed CV, application letter and qualifications (certificates) should be emailed to vacancies@waterford.sz with the subject line "Application – HOD English". Please make sure to label your application letter and cv with your first name e.g. Application letter – Name, CV – Name
Start Date: 01 September 2022
Closing date for applications: 20 June 2022.
The College reserves the right not to proceed with the filling of this position. An application will not entitle the applicant to further participation in the recruitment process. Failure to meet the minimum requirements of the advertised post will result in the applications automatically being disqualified. Only shortlisted candidates will be contacted. Candidates not contacted within two weeks of the closing date of the advert shall consider their application unsuccessful.
How to apply?
Information
If you would like to know more about this position, please contact our Head of HR via hr@waterford.sz / +268 24220867/8/9.
Our procedure
When applying, send a motivation letter and detailed CV to: vacancies@waterford.sz
Please do not attach any academic qualifications at this stage. After shortlisting, we determine the suitability of candidates to work in our school via reference checks and interviews at our school or via ZOOM.
Your application
You can express your interest by sending a motivation letter and detailed CV to: vacancies@waterford.sz
The deadline for application is 20 June 2022.
Only shortlisted applicants who meet the above- mentioned requirements will be considered and contacted. If we do not contact you 3 weeks after the closing date, please consider your application to be unsuccessful.
Waterford Kamhlaba UWC of Southern Africa is an equal opportunity employer.