Head of Departement - Science (Sept 2021)
19 March 2021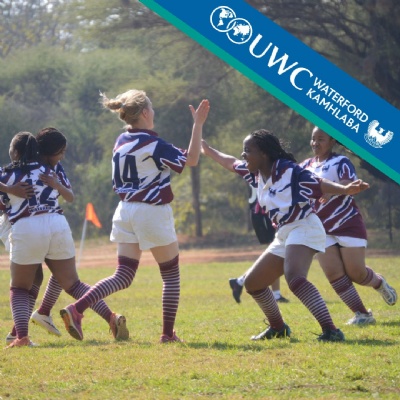 Waterford Kamhlaba UWC of Southern Africa

Position Announcement - Head of Department - Sciences (September 2021)
Who We Are
Waterford was founded in 1963 in order to provide multiracial education in opposition to the bigotry and injustice of apartheid. Starting with just 16 boys, the school grew rapidly and attracted the children of some of South Africa's best-known activists, including Nelson and Winnie Mandela, Walter and Albertina Sisulu, and Leah and Archbishop Desmond Tutu.
In 1981, Waterford became the 4th UWC when we joined the United World College movement, which now comprises 18 Colleges around the globe. As a United World College, we believe strongly in the power of "education as a force to unite people, nations and cultures for peace and a sustainable future". We place a high value on deliberate diversity, including economic diversity. Currently, 26% of our students receive financial assistance and we are committed to raising this number to 40%.
Waterford Kamhlaba UWCSA has an incredible history, from its beginnings in 1963 during the apartheid era, to the present challenges of this unique decade marked by a global pandemic and the continued quest to transform the world through education and service. Waterford Kamhlaba offers both the Cambridge IGCSE qualification and the International Baccalaureate Diploma Programme. More than 95% of our IB diploma graduates go on to tertiary education, with most receiving scholarships to attend universities in Africa, Europe and North America. We have approximately 7,000 alumni.
Engaging with, serving and learning from our broader community is a critical part of our students' educational development and our staff's working experience. We believe strongly in holistic education and embrace learning both in and outside the classroom. Waterford Kamhlaba's legacy is firmly rooted
in Southern Africa, in this ancient continent, and in the world. Our name reminds us of our place and purpose and the urgency to create the conditions for equity and sustainability.
Position Description
Job Title: Head of Department - Science
Location: Mbabane, Eswatini (formerly Swaziland), with international travel
Reporting to: Deputy Principal - Academics
Summary: The role of Head of Department (HOD) is a leadership role and the primary responsibility of the Head of Department is to lead all aspects of the Department. This includes Department Policy, Standards and Practices, Teaching and Learning, Curriculum and Administration
The Department
Engaging with, serving and learning from our broader community is a critical part of our student's educational development. We believe strongly in holistic education and embrace learning both in and outside the classroom.
Within the department, we offer Biology, Chemistry and Physics at IGCSE and IBDP level. Additionally, we offer Environmental Systems & Societies (ESS) at the IBDP level.
It is a large diverse department which is currently undergoing a period of realignment to bring it up to date with the demands of innovative teaching and learning.
THE ROLE AND RESPONSIBILITIES
Pedagogical Responsibilities
Provide pedagogical leadership to foster concept-based, student-led, inquiry-based teaching and learning
Develop and enhance the teaching practice of teachers in the Department.
Ensure the provision of an appropriately broad, balanced, relevant and differentiated curriculum for students studying in the department.
Be accountable for leading, managing and developing the subject and curriculum.
Be accountable for student progress and development within the subject area.
Committed to raising standards of student attainment and achievement within the whole curriculum area and to monitor and support student progress.
Manage and allocate teaching/support staff, financial and physical resources within the department effectively to support the department development plan.
The Ideal Candidate

The right person for this position at this time will be a passionate and innovative Science educator with a good general knowledge of all the subjects housed in this Department and be capable of expanding the department to new areas. We are looking for someone who can engage the students by promoting a modern, wider view of STEM and who will be capable of enacting a shared vision for a modern department.
As the department is undergoing a period of physical change, a candidate who has experienced periods of renovation and planning physical spaces would be at an advantage.
The department has a friendly, collegiate feel and it would be important to retain that while developing individuals and the team as a whole. This would include a period of standardisation across the department and an ability to celebrate the difference in our approaches and perspectives. The candidate may have taken a less conventional route into education. We welcome difference, and understand that people bring many talents. We would expect the candidate to understand these perspectives.

The candidate is;
Able to provide patient and supportive pedagogical mentorship to teachers in the Department
Excited and willing to implement experiential education opportunities both in the Department and in the College as a whole.
Has a strong STEM background with an earnest desire to infuse an integrated approach to teaching and learning
Be a committed communicator and leader
HOW TO APPLY?
Information
If you would like to know more about this position, please contact our Head of HR via hr@waterford.sz /
+268 24220867/8/9, or check our website. Please note that the school offices are closed for 1st term
holidays between 23 April and 26 May 2021.
Our procedure
Waterford Kamhlaba anticipates on receiving a number of internal applications for this position, yet also encourages qualified external candidates to apply. After shortlisting, we determine the suitability of candidates to work in our school via reference checks and interviews at our school or via ZOOM.
Your application
You can express your interest by applying via our website.
The deadline for application is Wednesday 30 April 2021.
Only shortlisted applicants who meet the above-mentioned requirements will be considered and contacted.
Waterford Kamhlaba is an equal opportunity employer.