Head of College
21 September 2023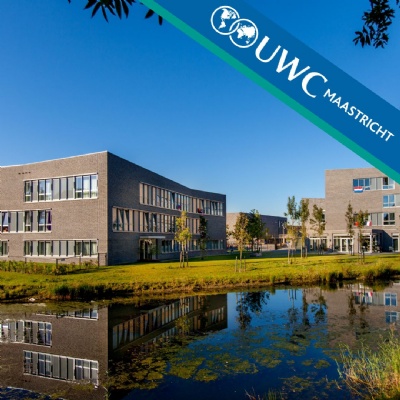 Job title: Head of College
Start date: August 2024
This is a genuinely remarkable opportunity to become Head of College at UWC Maastricht.
UWC (United World Colleges) is a global group of 18 schools and colleges joined by a common mission to make education a force to unite people, nations and cultures for peace and a sustainable future. UWC Maastricht was founded in 2009 and has established itself as a valuable and highly distinctive addition to the UWC international movement.
Leadership opportunities within UWC always attract a great deal of attention, and the leadership of UWC Maastricht should be an especially attractive proposition. The school is located close to the heart of the vibrant city of Maastricht at the southern tip of the Netherlands where the country meets both Belgium and Germany. It is now a school for almost 1,000 students aged 4-18 and is the first school in UWC to offer all four IB programmes. The school operates partly within the Dutch system: its multi-stakeholder environment reflects its founding, delivers an enviable level of financial security and adds both complexity and opportunity to its leadership.
UWC Maastricht is at an interesting and important point in its development. It is in good shape, but with significant opportunities to define the next stage of its journey. A good deal of work has been undertaken since the school was established as the coming together of two existing international schools. Now there is a chance to sharpen its identity and purpose and to understand how it can best reflect its fascinating location and what it can contribute to the wider UWC movement.
This is a role that requires a careful balancing of internal and external priorities. UWC Maastricht needs its next Head of College to be very present internally and to focus on the development of teaching and learning, the continued forging of a 'One School-One Mission' approach, and the structures needed to support the school's ambitions. At the same time, the next Head must be enthusiastic about engaging externally with the school's stakeholders, with the city and partners elsewhere, and with the UWC movement.
The successful candidate will have a successful record of accomplishment as a Head or senior deputy or equivalent and will be able to demonstrate sustained impact over an extended period in their previous leadership roles. The Head of College will require creativity, patience, credibility and the leadership ability to inspire a diverse community. Above all, they will need a commitment to UWC's mission and values and the role of education in delivering a more peaceful and sustainable future.
The Head of College position is available from August 2024.
For a preliminary, confidential conversation about the role with Jean Sullivan, Head of International Search or Keith Clark, Head of International Leadership Appointments, please contact jeansullivan@rsacademics.com.
The deadline for the receipt of applications is Wednesday 27 September 2023 at 10:00 (UK)/11:00 (Netherlands)
To apply, candidates should complete an application form electronically and submit it to RSAcademics, together with a letter of application and CV/résumé. Please click the Apply Now link on the right side of this page. You will be taken to an online portal where you will be able to download the application materials. Please follow the instructions provided to complete your application. Guidance on the letter of application can be found in the candidate information. Please make sure your letter is tailored to this role; an application letter that is largely generic is discouraged and may lead to your application not being considered.
Should you have any queries relating to submission of your application, please contact Alison Hooper, Project Coordinator, at applications@rsacademics.com. Alison can also be reached by calling +44(0)1858 383163.
UWC Maastricht is committed to safeguarding and promoting the welfare of children and young people and expects all staff and volunteers to share this commitment. The appointee will undertake their role and responsibilities in accordance with the safeguarding policy and guidelines, which are available on the school's website. Candidates can expect that safeguarding issues will be discussed throughout the appointment process. The successful applicant will be required to undergo all checks relevant to the post; references will be taken up both in writing and verbally.
This post is exempt from the Rehabilitation of Offenders Act 1974 and the amendments to the Exceptions Order 1975, 2013 and 2020.
The safeguarding responsibilities of the role are indicated in the candidate information.
RSAcademics is committed to safeguarding and promoting the welfare of children and young people and to promoting diversity and inclusion in schools.