Full-time Security Guard
24 January 2023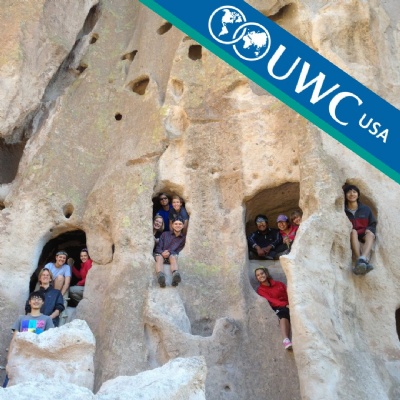 United World College-USA is seeking a full-time Security Guard. The primary objectives of Security Guards are to: Guard property against damage, fire, theft, trespassing, and illegal entry. Consistently patrol premises by foot; examine doors, windows, and gates to ensure that they are properly secured. Verify identity of employees and other persons entering the grounds. Develop incident reports of damage, theft, or unusual occurrences. Investigate disturbances and in the event of an emergency maintain order and safety of occupants, act as first responder, and contact local authorities.
RESPONSIBILITIES:

Responsible for life and property.
Regular foot and vehicle patrol of campus grounds.
Patrol Campus housing, other properties, and farm for problems or suspicious persons.
Check temperature on boilers and freezers/report maintenance problems.
Turn off lights in buildings that are empty or unattended at night or otherwise.
Pickup and sign-in packages/Provide delivery/courier services.
Sort and deliver mail to the mailroom.
Conduct safety inspection of facilities, i.e., fire extinguishers, life/safety equipment, etc.
Identify, assist, and attend to tourists and guests.
Transport students to hospital in emergency situations or to bus stations as requested.
Patrol Hot Springs and enforce Rules and Regulations in conjunction with local law enforcement.
Administer first aid.
Provide support on the phone when necessary.
Respond to fire alarms, security alarms, and accidents - contact appropriate emergency personnel.
Assist Fleet Commander with pick up/drop off and organization of fleet keys for vehicles.
Assist Accounting in driving to town and making bank deposits.
Maintain daily logs and incident reports.
Monitor and operate electronic doors, gates, security systems, etc.
Ability to work shift, weekends and holidays as needed.
Performs other duties as assigned.
Leadership: All UWC-USA employees are expected to provide varying levels of leadership in order to support the UWC mission. Examples include but are not limited to:
- Actively participating and contributing to committee or task force assignments, providing leadership in
campus-wide events or initiatives, strategic planning efforts, in the experiential education program, the dormitories, dining hall, and/or in physical plant initiatives.
- Initiating strategic discussions and sharing thoughtful and innovative ideas with your
co-workers for carrying out the UWC mission and successfully completing day to day work assignments.
- Demonstrating a growth mindset by believing and acknowledging that intelligence, skills, learning and creativity can all grow with time and experience.
- In all interactions, upholding the UWC mission and values, and creating an environment that promotes and values diversity, equity and inclusion.
WORKING CONDITIONS
Work involves moderate exposure to unusual elements, such as extreme temperatures, dirt, dust, fumes, smoke, unpleasant odors, loud noises, or unpleasant and/or irrational people.
Moderate physical activity. Requires handling of average-weight objects up to 50 pounds or standing and/or walking for more than four (4) hours per day.
Work environment involves some exposure to hazards or physical risks, which require following basic safety precautions.
QUALIFICATIONS

Minimum Job Requirements
High School graduation or GED, plus one (1) year of providing security services.
Valid NM Driver's License, and must be insurable by the school's insurance carrier.
Knowledge, Skills, and Abilities Required
Ability to organize and prioritize responsibilities.
Ability to work as part of a team.
Flexible and eager to work
Ability to complete daily logs and inspections reports
Ability to understand and follow safety procedures.
Ability to detect problems and report information to appropriate personnel.
Ability to drive motor vehicles.
Ability to understand and follow specific instructions and procedures.
Ability to communicate effectively, both orally and in writing.
Skill in providing protection services to individuals on campus.
Ability to gather data, compile information, and prepare reports.
Ability to resolve customer complaints and concerns.

Compensation is commensurate with experience; and UWC-USA offers a competitive benefits package.

UWC-USA is an international boarding school. It enrolls up to 240 students in grades 11 and 12. All students follow the IB Diploma Program. Roughly twenty percent of the students come from the U.S.; the remainder represent more than 90 different countries. Students are admitted on the basis of merit, potential, and promise.
To reach our ambitious goal of carbon neutrality by 2030, UWC continues to build strategic sustainability capacity in its entire operations across campus. Please identify and include your experience, interest and knowledge in sustainability operations, applicable but not limited to the position, as well as in facilities, waste management / minimization, sustainable events, logistics, supply chain management, materials and resources, sustainable and locally sourced food/beverage, and carbon emission reduction, management, accounting.

To apply, complete an application form. Applications will be accepted until the position is filled. The successful candidate is required to either be vaccinated, as vaccines are available, or provide a medical or religious waiver, prior to starting this position at UWC-USA.

UWC-USA does not discriminate in its educational programs, activities, or admission and employment practices based on race, color, national origin, gender, sexual orientation, disability, age, religion, ancestry, or any other legally protected class.