FINANCE - ACCOUNTING SPECIALIST FULL-TIME
12 April 2021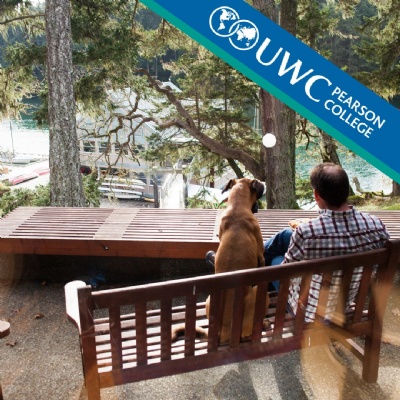 UWC Pearson College

In 1974, Pearson College was founded as Lester B. Pearson United World College (UWC) of the Pacific. Pearson College UWC is a unique, highly selective, two-year pre-university school for up to 200 students from across Canada and around the world selected solely on their promise and potential and demonstrated commitment to actively engage in creating a better world. Students are selected from over 160 countries. The College campus, located on the traditional territory of the Beecher Bay (Sc'ianew) First Nation, is situated on the southernmost tip of Vancouver Island, British Columbia, along the shores of the Pacific Ocean at Pedder Bay. The College is one of 18 UWC schools worldwide. (pearsoncollege.ca)
Pearson College UWC is recruiting for an outstanding Finance - Accounting Specialist to join our Finance Team.
Reporting to:
Director of Finance, Governance and Administration
Position Summary:
In support of the College's Finance team, the Finance-Accounting Specialist processes financial transactions within Financial Edge systems, along with reconciling various accounts, producing a variety of reconciling reports and assisting with year-end preparations for the annual audit.
The Finance-Accounting Specialist will also be the point of contact for internal stakeholders by responding to enquiries, ensuring accuracy of data, and resolving any discrepancies.
Major Responsibilities:
Process all cash and non-cash transactions as they relate to student fees and deposits and internal store sales.
Responsible for bank and subsidiary ledger reconciliations, ensuring accurate recording of wire transactions, along with reviewing additional transactions and batches prior to posting.
Responsible for reconciling Raiser's Edge and Financial Edge revenues monthly.
Accountable for disbursement, tracking and reconciling student financial assistance and monthly posting to general ledger.
With support from the Advancement team, audit tax and general receipts. • Monthly posting/reconciling of all invoices and following up on outstanding invoices.
Administrative duties include, but are not limited to, recording long distance call times, taxable benefits and maintaining internal calendar.
Working as part of the Finance team, backing up and supporting the Finance Assistant-Accounts Payable as needed, including semi-monthly payroll. • Assisting with annual audit preparation and reports.
Other duties as assigned by the Director of Finance, Governance and Administration.
Skills & Abilities:
Demonstrated attention to detail and ability to process financial transactions accurately and in a timely manner.
Ability to explain financial reporting information to various stakeholders, including regulatory requirements, plus identify the appropriateness of the basis of the financial reporting, and analyze for accuracy and reliability.
Solution-focused with ability to take the initiative and problem solve. • Ability to establish and maintain effective working relationships and provide a customer-service focus to the College community, key stakeholders and members of the general public.
Ability to perform intermediate financial calculations with accuracy and meeting deadlines.
Demonstrated organizational and time management skills.
Proficiency in MS Office Suite applications and integrated computerized accounting systems, such as Raiser's Edge and Financial Edge software or equivalent programs.
Ability to maintain confidentiality.
Ability to work effectively within a team environment.
Demonstrated tact and diplomacy working within a multi-cultural and diverse organization.
Ability to analyze and explain complex student financial information to stakeholders.
Communicate effectively in English, both verbally and in writing.
Education and Experience
Completion of a Bachelor's degree in Business Administration, Accounting or equivalent education and experience.
3rd or 4th level CPA
A minimum of 5 years' experience in accounting within an integrated computerized environment, preferrably within a non-profit/charitable organization.
Compensation & Organization
This is a full-time position located at Pearson College UWC in Metchosin, approximately 40 minutes from downtown Victoria. The College also offers a competitive salary and an attractive benefit package.
Applications will be accepted until the position is filled. Only candidates selected for an interview will be contacted. Résumés and a cover letter can be emailed to hr@pearsoncollege.ca.
Pearson College UWC is committed to diversity and equity in employment. All qualified applicants are encouraged to apply; however, Canadians and permanent residents shall be given priority.