Dutch Teacher
25 July 2022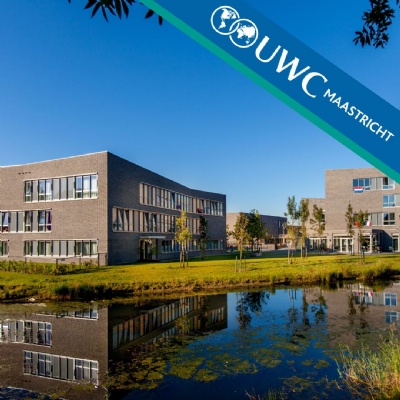 We are looking for a qualified and dedicated teacher Dutch (1e graads) for our Language & Literature Department. The new colleague is expected to teach Dutch Language & Literature, mainly at DP level and being a tutor. We offer a challenging job in a vibrant international secondary school. The start date is flexible between September 1 and January 2023.
First degree teacher Dutch Language & Literature
(1e graads docent Nederlands)
The new colleague will participate fully as a team member in an academic department and within the whole school. At UWC Maastricht every teacher is considered to be part of the pastoral care structure. Therefore, subject teachers support students not only in their academic learning but also in their development as a person. Part of the UWC model of education is that all teachers are also expected to lead a service and a creative or physical activity.
The successful profile & qualifications

Commitment
Pursuing the UWC mission requires a commitment from our staff members to the following values:
International and cultural understanding, celebration of difference, personal responsibility and integrity, mutual responsibility and respect, compassion and service, respect for the environment, a sense of idealism, personal challenge, action and personal example.
It should be noted that the school is a dynamic and high energy environment: the satisfaction from working at UWC Maastricht is high – but so are the demands on time and engagement.
Education degree and professional experience
Qualifications on a (preferably) 1st degree level to teach Dutch. This means a Master degree in Dutch language & Literature is a hard requirement.
Basic knowlegde of English
Successful experience as a teacher in an international IB school is preferred
Professional competencies
The successful candidate will demonstrate the following competencies on a professional proficiency level:
Subject knowledge and methodological competence : Demonstrating the necessary subject knowledge and methodological strategies to effectively educate students. Helping students to make themselves familiar with the cultural and professional baggage that is necessary for them to fully function in society. Providing students with structure and support in a safe learning environment to enable them to develop socially, emotionally and morally.
Organizational : Creating a well-organized, orderly and task-oriented learning environment.
Collaboration with colleagues : Making a professional contribution to a good pedagogic and didactic climate, to effective mutual collaboration and good school organization.
Interpersonal : Creating an atmosphere of trust by dealing with students in a positive and open way. Showing sensitivity and insight into social/emotional/cultural consideration of international students.
Interaction with the environment : Ensuring good communication and coordination with parents and others involved in the education and development of the students.
Reflection and development : Reflecting regularly on the development of personal and professional capabilities.
Computer literacy.
Safeguarding
UWC Maastricht is committed to upholding the highest standards in student safeguarding. Throughout the application process we will be assessing your suitability to work with children and young adults. Prior to an offer of employment being made, UWC Maastricht will check directly with current and past employers about safeguarding.
Terms of Employment
You will get a temporary contract of employment under Dutch CAO-VO: the initial contract is from August 1, 2022 (or as soon as possible) until July 31, 2023 and can be extended after that.
To be able to work in the Netherlands, a (foreign) staff member must be able to successfully apply for:
✔ Residence and work permits for the Netherlands.
✔ A Dutch VOG (certificate of good conduct).
UWCM will assist in the application process for residence and work permits and VOG.
NOTE: We reserve the right to appoint a suitable candidate before the vacancy deadline. The deadline for this vacancy is September 30, 2022.
Application and more information via our website: https://www.uwcmaastricht.nl/welcome/working-at-uwc-maastricht/