Clinical Psychologist & Head of Wellbeing Centre
17 January 2023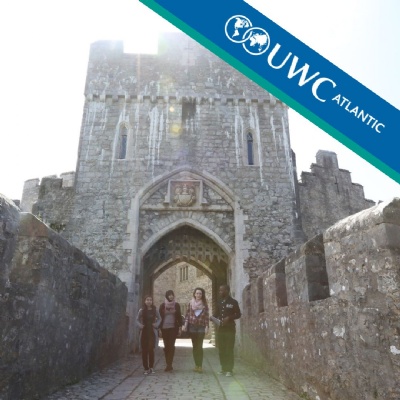 Salary: £56,124 (Band 8b - NHS Agenda for Change)

Start date: As soon as possible

UWC Atlantic is the founding College of the UWC global education movement. Its home is the beautiful 12th Century St Donat's Castle in South Wales, where students from over 90 countries come for two years to live and work together in a dynamic learning landscape.

UWC is a deliberately diverse, mission-driven international college with a strong commitment to the educational principles of Kurt Hahn, its founder, and a passionate belief in the importance of education as a force for good in the world - to unite people, nations and cultures for peace and a sustainable future.

Since 1962, UWC has entrusted students with authentic responsibility and guided them to make appropriate choices and to learn from their mistakes. It is through this trust, responsibility and accountability that students learn that they can make a difference ('You are needed') and that through effort and engagement they can achieve far more than they ever imagined ('There is more in you than you think').

UWC empowers bridge-builders, systems changers and compassionate global citizens through the delivery of a pioneering and distinctive IB (International Baccalaureate) educational model.

UWC's student body is hugely diverse (from around 90 countries every year) based on its ability to reach out across the globe to attract and encourage new students from vastly differing political, religious, ethnic and socio-economic backgrounds. These inspirational young people, the next generation of leaders, are drawn from among the most marginalised groups of today's world and the most privileged. Students are selected on their promise and potential to create impact in the fields of sustainability, social justice and peace. The College offers one of the most comprehensive scholarship programmes available at pre-University level, with 50% of students receiving financial support.

Aligning all learning to the College's educational vision and with safeguarding, wellbeing and belonging being core to this role, the Head of the Wellbeing Centre is responsible for all domains of student health and counselling services. With responsibility for the development and implementation of the Wales Relationship and Sexual Education code (RSE) programme and support for the College's wellbeing strategy including supporting the overall health and wellbeing of students.

As one of the College's Deputy Designated Safeguarding Person, the Head of the Wellbeing Centre is responsible for all elements of safeguarding in coordination with the DSP.

The ideal candidate for this position will have a post graduate clinical qualification in Psychology including registration and accreditation with the Health & Care Professional Council (HCPC). They will have experience of working in a clinical role working therapeutically with young people, ideally in a school setting with experience of safeguarding and child protection including liaising with external agencies. Substantial experience of leading a diverse team, compassionate, proactive and solutions focused are essential requirements.
Candidates will demonstrate excellent communication skills that enable credible relationships to be built with a variety of stakeholders along with the ability to demonstrate social and emotional intelligence.

For all information and an application form please go to our website at:
https://www.atlanticcollege.org/about-us/careers/current-vacancies

Completed application forms should be emailed to: hr@uwcatlantic.org

Closing date for receipt of applications: Wednesday 1 February 2023 at midnight (GMT)

As part of the 'Supporting Information' section of your application, as well as addressing the
Person Specification, please also address the following two prompts:

1. UWC Atlantic values diversity as a source of strength. How would you contribute to the
diversity of UWC Atlantic?
2. Please give an example of a time when you recognised that the systems or structures in place exacerbated inequalities. What did you do? What changes did you make? What did you learn from the situation?

Please note that the only method of application we accept is a completed UWCA Application form - we do not accept CV's.

UWC Atlantic is committed to safeguarding and promoting the welfare of young people. Applicants must be willing to undergo child protection screening appropriate to the post, including checks with past employers and the Disclosure and Barring Service.

Registered Charity Number: 525761