Assistant Accountant and Office Administrator
9 June 2021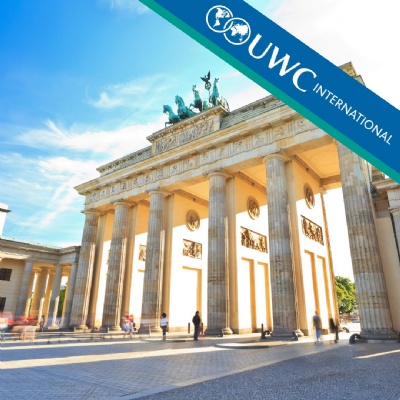 UWC International

Job Title: Assistant Accountant and Office Administrator
Department: Executive Team — Reporting to Interim Executive Lead, working closely with the Senior Accountant
Basis of Appointment: Part-time (19.5 hours)
Salary: 17,500 EUR
Location: Berlin
Changing the world takes passion and dedication
Isn't it time that your passion and dedication be channelled towards a career and community that genuinely change lives?
If you...
want to transform your own life by transforming the lives of others
crave a career that creates opportunity for others
desire to make dreams come true for those who never thought it possible
know that education is the foundation from which we can change the world
believe that today's young people can transform tomorrow
strive for world peace and global sustainability
dare to dream
...then a career with UWC could be the change you need.
UWC is a global family of schools with a powerful difference. With a shared goal of working towards global peace and sustainability, we bring together young people from around the world to study in one of our 18 schools on four continents. There they don't just learn how to be great at passing exams. They learn how to communicate across cultural boundaries. They develop the skills to be a changemaker. They design and engage in initiatives that transform their lives and the lives of those around them for the better. And they stay a "UWC-er" for life, becoming part of a global community of almost 60,000 changemakers transforming the lives of others.
Working with us will inspire and challenge you
Driving a mission to make the UWC experience available to tomorrow's changemakers, irrespective of their background, beliefs and economic means demands colleagues with passion and dedication, and a talent for transformation. Our students go on to become leaders in politics, NGOs, social enterprises, community movements, charities, and business. For life, they remain dedicated to the UWC mission and many of them remain in close contact with us, their school, and their peers.
Are you our new Assistant Accountant and Office Administrator?
Right now, we are searching for an Assistant Accountant and Office Administrator.
This role has a double function: to enable UWC to take care of the German accounting tasks and obligations, and to run an efficient and professional office in Berlin.
In the area of accounting, you will be responsible for the maintenance of accounting records in English and for liaising with our German bookkeepers to ensure both sets of accounts reconcile and meet regulatory requirements.
As an Office Administrator, you will ensure the smooth day to day running of UWC International in Berlin, including a range of administrative duties such as providing support to Directors and various teams when needed. As the first contact point for the general public and constituents, you will also welcome visitors, and field questions and issues to be followed up by specialist members of staff.
Together with the Office Administrators from the London office, you will be part of UWC International's Executive Team, which supports members from across the wider UWC International team and coordinates with stakeholders from across the UWC movement. As such, you will be expected to work cooperatively with colleagues across the London and Berlin offices, as well as wider constituents to further the mission of the organisation.
This is a 'hands-on' position that offers the opportunity to work with colleagues, constituents, suppliers and the wider public.
If this sounds like the role to make you leap from bed every day then read on for further details.
Key Responsibilities
Accountancy / Book Keeping
Processing payments and invoices, maintaining accurate accounting records
Monthly bank reconciliations, on all bank accounts
Support teams with queries about payments
General financial data entry and recordings using UK platform Sage 50 Accounts
Monthly reconciliation of the Sage 50 trial balance with the trial balance provided by our German bookkeepers
Filing of all accounting documents in accordance with German regulations
Supporting the Senior Financial Accountant with preparing month-end accounts and during the annual audit
Liaising with our German bookkeeper and auditors to ensure all legalities are met
Carrying out all other duties as may be reasonably assigned from time to time, and within the level of this Job Description
Office Administration & Support
Administrative operations including reception, mail, couriers, stationery, office calendars, kitchen supplies and some data entry
Maintenance of office space and equipment, liaison with support companies (including IT, telephone, Internet, printing, and housekeeping), and ensuring that all parts of the office, including archives and filing systems, are maintained and are accessible, orderly and functional
Supporting teams with the distribution of publications, conference calls and meetings where necessary
Reconciling monthly expenses and credit card statements for directors
Booking accommodation and travel, and assisting with visas for office staff and others in the UWC movement
Coordination of office events including logistics, communications, and arrangements (for example, staff training days)
Resolving IT queries, including setting up computers for new staff including access to necessary platforms, files and drives.
Answering general phone and email enquiries from the public and fielding issues for follow-up by specialist members of staff
Welcoming visitors to the office in a professional and friendly manner
Where appropriate, initiating correspondence with the public directly or on behalf of other members of staff
Coordinating information between constituents when necessary
Helpful, professional and friendly service to a multicultural, global community who often do not speak English or German as their first language
Being the first contact for office-related support, areas such as First Aid and Health and Safety.
Other duties in support of departments may be assigned from time to time
HR Support
HR support, including administration of recruitment which involves placing adverts on various websites, sending invitation letters to job applicants, preparing shortlisting documents and responding to queries from potential applicants
Booking interview dates and meeting rooms for interviews
Checking applicants position in relation to work visas
Responding to queries from people who wish to volunteer
Arranging induction and preparation meetings for new staff including carrying out health and safety inductions
Updating the online staff handbooks and other documents
Assisting with the research of policies as and when needed
Candidate Profile
Essential Skills Required
Approach all tasks methodically, with enthusiasm, drive and care, with an eye for detail
Be willing to learn and able to prioritise tasks
Be able to maintain a high level of professionalism and organisation in all aspects of work, including an ability to maintain confidentiality
Have good numeracy skills, in particular Excel / Google Sheets
Desirable Skills
Knowledge of Sage accounting systems is an advantage
Experience in reception duties and office management
Experience in Google Suite (Gmail, Drive, Docs) and other systems (Excel) would be helpful
Understanding of IT systems and an interest in working closely with the IT service company and supporting colleagues with IT issues
Excellent communication skills, both orally and written
Excellent spoken and written German and very good English
A proactive attitude, and the ability to take initiative and work to deadlines under minimal supervision
Knowledge of languages other than German and English is desirable but not necessary
A cooperative attitude with a willingness to support colleagues and constituents
An interest in UWC's vision and mission.
Visa requirements
Anyone who applies to work at UWC International in Berlin must have a work visa before starting employment, in compliance with relevant immigration rules. We place the highest value on diversity and will do our best to support your visa and work permit application, but cannot give any assurance of success to those applying without the current ability to work within the EU.
Diversity Statement
UWC places deliberate diversity at the heart of our educational model because of its critical importance in our mission 'to unite people, nations and cultures for peace and a sustainable future'.
At the UWC International Office, we believe this commitment to deliberate diversity must be reflected within our team, organisational practices, policies and culture. We recognise people with different backgrounds, skills, attitudes and experiences bring fresh ideas and perceptions, and we encourage and leverage these differences to make our work more relevant and approachable.
We will not discriminate or tolerate discriminatory behaviour on any grounds such as, but not limited to, race, gender, disability, nationality, national or ethnic origin, religion or belief, marital/partnership or family status, sexual orientation, age or socioeconomic background.
We strive to be an inclusive workplace where everyone feels a sense of belonging, has a voice, can raise concerns, and feels comfortable and confident. We expect everyone who works with us to share this commitment and to act accordingly, as we aspire to best serve the UWC mission and our global community. It is an ongoing journey and we welcome all those who are ready to travel with us.
Applications Process and Deadline
Please send your CV and covering letter in English (each of a maximum of 2 pages) that relates your experience to the requirements to vacancies@uwcio.uwc.org. Please also indicate how you heard about this role. In your application, please also provide the name, roles and contact details of two referees. We will not contact them without letting you know.
Please note that applications without a cover letter will not be considered.
Deadline for application: 11 pm CET on Sunday 27 June 2021.
The interviews will take place the week beginning on Monday 28 June 2021.