Head of Advancement
16 July 2020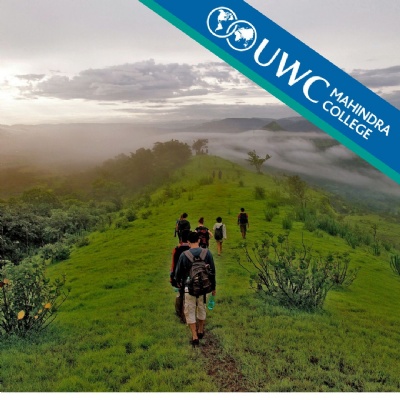 ADVANCEMENT VACANCY: FUNDRAISING & COMMUNICATIONS
Job Title Key Relationships
Head of Advancement Individual, Foundation and Corporate Donors
Alumni, Parents, Friends & Prospective Stakeholders
Reports to College Governances
Head of College UWC International
UWC National Committees
Direct Reports Global Advancement Team
Communications Manager Press & Media
UWC Mahindra College seeks a dynamic and enterprising individual who will be inspired and guided by UWC ideals as they provide leadership for the College's advancement initiatives. The ideal candidate will help present the strengths of our unique institution to the world and will continually seek meaningful ways for our external constituents to help the college fulfill its mission through their expertise, life experience, and philanthropy. The Office of Advancement plays a leading role in shaping, facilitating and communicating UWC Mahindra College's Vision 2022 with the development and implementation of our Strategic Plan.
The Head of Advancement will be a member of the school's leadership team. They will hold primary responsibility for delivering on strategic fundraising goals for a variety of causes such as scholarships, curriculum development, campus renewal and sustainability. (For 2018-2019 the Office of Advancement was tasked with raising approximately $500,000 through Annual Giving and $1.2 million through the scholarship endowment programmes). The Head of Advancement will also lead on the planning and implementation of all stakeholder communications for UWC Mahindra College, including brand building and engagement activities. Responsibilities described bove extend to the aligned but unique objectives of Akshara (the College's local social impact initiative) and UWC India (country-based UWC National Committee based in Mumbai). The short courses programmes run by the College throughout the year also come under the responsibilities of the Head of Advancement.
Specific areas of responsibility are as follows:
Governance Relations
Works with the Board of Directors and the Head of College to meet fundraising goals.
Develops fundraising training for Directors and other leadership volunteers.
Assumes responsibility for all Advancement reporting to the Board and other agencies.
Fundraising
Designs, implements and manages all fundraising activities including annual solicitations, reunion campaigns, endowment and capital campaigns, and other college-related solicitations.
Manages all strategies and activities for donor cultivation, solicitation, and relationship building.
Directly implements a comprehensive Major Gifts programme.
Oversees the development of proposals for foundations and CSR funding.
Develops and implements Annual Giving campaigns to provide a broad base of regular donors.
Alumni & Constituent Relations
Oversees the organisation of alumni networks/hubs and supporting initiatives and events.
Develops and implements strategies to promote giving of "Time, Talent & Treasure" around UWC's Generational Commitment Initiatives.
Identifies and trains core groups of volunteers to assist in Annual Giving, special events and other constituent engagement programs as needed.
Public Relations and Brandbuilding
Works closely with the Communications Manager, and College Leadership team to further develop our organizational identity and unique educational value proposition.
Oversees the design and production of all major publications, including newsletters, the Annual Report, the website and "friendraising" communications.
Creates and oversees implementation of promotional plans for all campaigns related to fundraising, admissions and short programmes.
Plans and implements the college's promotional outreach and media strategy; including press networking, media pitches, special events and crisis communications.
Develop a culture of positive global brand ambassadorship amongst our primary constituent groups (students, staff, parents, alumni).
Short Courses
Conceptualize the overarching themes and goals of the programme as well as the detailed structure and schedule.
Ensure that the programme costs adhere to the budget.
Ensure safety and comfort on participants during the programme.
Research in the selected themes and identification of appropriate speakers.
Oversee preparation of programme overview and schedule.
Establish initial communication with partners and speakers.
Oversee writing of the programme report at the end of courses.
Leadership Team Responsibilities
Leads, mentors and inspires the Advancement Office Team.
Undertakes supervisory responsibilities and creates management systems to support all Advancement projects and operations.
Works closely with other departments (Finance, Campus Infrastructure & Services, Admissions, Academics etc.) and participates in Heads' Committee as a member of the leadership team.
Supervises and includes students in the activities conducted by Advancement Office.
Wherever and whenever possible, participates in the intellectual, residential and experiential life on campus so as to better understand and integrate into the community.
QUALIFICATIONS AND COMPETENCIES REQUIRED:
Bachelor's degree in a relevant field
At least 3+ years in fundraising, marketing, business development, public relations or equivalent fields, preferably with significant HNI relationship experience.
Proven track record of leading high performance teams.
Understanding of international educational systems and in particular the UWC movement.
Excellent interpersonal and intercultural communication skills, with the ability to work well in multicultural environments and with diverse constituencies.
Excellent oral and public presentation skills. Strong written communication & research abilities.
Strong aptitude for developing and managing budgets and preparing financial reports.
Tech savviness and experience with CRM databases.
Ability to be self-motivated, work well under pressure and be able to handle several projects at one time.
Ability to travel frequently and sometimes under short notice
Have good judgment and a sense of humor.
HOW TO APPLY
Interested applicants should send the following materials to the attention of the Head of College, Soraya Sayed Hassen at vacancies@muwci.net
Curriculum Vitae;
Brief cover letter;
Details of two references (professional relationship, dates of employment, telephone and email contacts);
A 200-250 word statement on "how the UWC mission and values find expression in your own life and/or professional work"
Learn more about working at UWC Mahindra College here: http://uwcmahindracollege.org/join-us/work-with-us
Application deadline: 15th August 2020