Umoja: Coming Together to Build Community / Tanzania
19 July 2019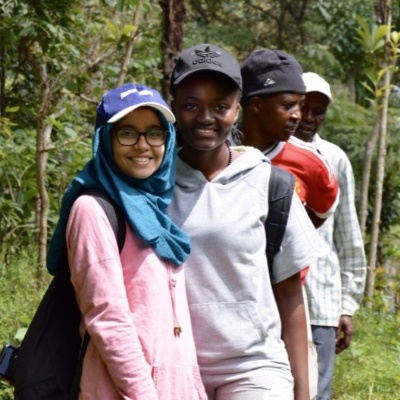 The second edition of the Umoja UWC short course in Tanzania will be held at the International School Moshi (ISM) near the foothills of Kilimanjaro Mountain. The course will bring together 24 participants from all around the world under the theme "Coming Together to Build Community". The 10-day program will run from July 10-19 in Moshi, Tanzania with the primary course language being English.
Umoja will allow participants to explore the challenges and opportunities of building peaceful communities in a sustainable manner. The short course will address how to understand potential conflict and how to identify related actors. It also aims to explore and foster an understanding of the multiple, complex identities within a community by focusing on themes such as gender, privilege and inequality. Additionally, the course will place emphasis on the ability of participants to act as change agents within their community by exploring community building techniques and youth activism.
The course will follow the United World Colleges model of experiential learning. It will thus be centred around interactive workshops, community engagement, guest speakers and field trips. The course will equip participants to think critically, engage globally and become leaders in their own community.
DETAILS
Dates: 10-19 July 2019
Location: International School Moshi (ISM), Moshi, Tanzania
Application information: Application form available here.
Application deadline: Monday 22 April 2019
Course fee: US $675
Eligibility: Students aged 16-20 years
Scholarship availability: Limited scholarships will be provided to successful applicants on a needs basis in the form of fee waivers. Limited full scholarships will be available. Scholarships do not cover travel costs or visa fees.
Website: Umoja: Coming Together to Build Community
Email Address:
Facebook: Umoja: UWC Short Course in Tanzania