(RE)Defining Equality / Austria
31 July 2019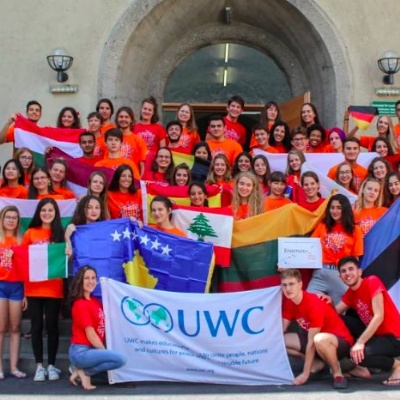 (RE)Defining Equality 2019 is the official short course organised by UWC Austria, supported by Erasmus+. After two very successful iterations in 2017 and 2018, the short course is entering its third edition.
The course will take place in the Tyrolean town of Imst, where the international participants will live together for two weeks. Together they will redefine what equality means to them, their surroundings and around the world. Through a balance of workshops, self-initiated projects and community interactions, participants will get the chance to not only be a part of the short course, but to actively create and shape the program while getting to know Austrian culture.
(RE)Defining Equality will use means of non-formal education, invite speakers and change-makers in their respective fields to discuss their daily work with the participants and encourage them to stand up for equality. The course will allow the participants to fully experience the "UWC Spirit" by living together and discussing important matters of equality to equip them with the necessary abilities and tools to make change happen for a brighter future.
(RE)Defining Equality will discover different aspects of equality by looking at:
Economic & social equality
Environmental equality & justice
Migration
Gender & sexual equality
Global thinking & local action
DETAILS
Dates: 16 – 31 July 2019
Location: Imst, Austria
Application information: Application available here.
Application deadline: 20 April 2019
Course fee: €300 / $345
Eligibility: Students aged 15 - 17 years
Scholarship availability: Some financial aid is available to participants with demonstrated need.
Website: (RE)Defining Equality
Email address: shortcourse@uwc.ac.at
Facebook
Instagram