Building a Sustainable Future / Germany
1 August 2019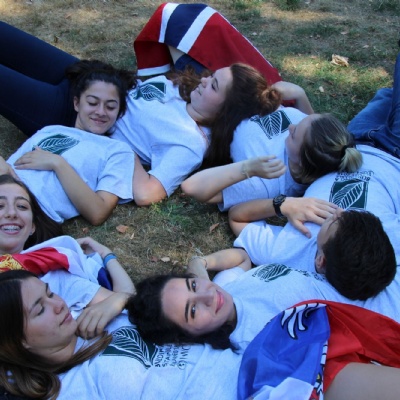 In light of global climate change and unsustainable practices on part of humankind, sustainability has necessarily become a hot topic of discussion. Current climatic change is a phenomenon that goes beyond countries and continents; an unnatural process that has been caused by humankind and is undeniable and inevitable, unless action is taken and promises are kept.
The UWC Short Course "Building a Sustainable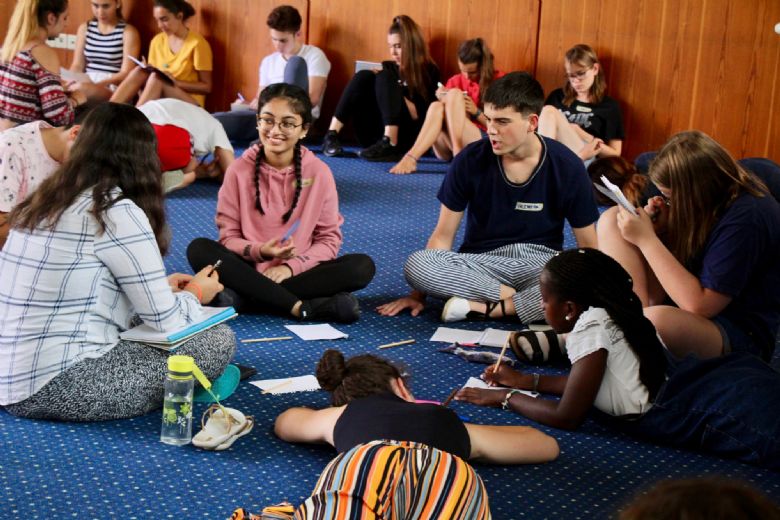 Future" will touch on issues within economic, environmental and social sustainability – and their several intersections – to give young participants a chance to rethink sustainability in its complexity, with its challenges. The programme of the course is inspired by the 2016 Sustainable Development Goals (SDGs) and hopes to provide a platform for European youths to reflect and act upon the SDGs. In thinking about sustainable development, the mission of UWC – to make education a force for peace – will be a guiding principle. During the course, the participants get to experience, discuss and examine issues linked to sustainability in non-formal learning settings, including self-led projects, interactive workshops, role plays, debates, self-reflections and guided reflection activities. Moreover, lectures by guest speakers and experts in their fields, as well as excursions to European and local civil society initiatives will add another layer of inspiration. At the end of each day, participants participate in small group reflections that help them assess their learnings and findings and what they can improve on. We hope to enable participants to engage in discussions on sustainability critically and informed, think of changes they want to see in their societies and to empower them to take action in the areas they deem most relevant.
The course is a continuation of three previous successful courses – one that took place in Freiburg in 2016, one in Kirchberg in 2017, and one in Velbert in 2018. In all three years, the programme was created and shaped by a team of young international facilitators.
DETAILS
Dates: 15 July – 1 August 2019
Location: Schloss Loburg in Ostbevern, North Rhine-Westphalia, Germany
Application information: Our current partner organisations are: UWC Germany, UWC Norway, UWC Belgium, UWC Spain, UWC Poland, UWC Serbia, UWC Macedonia, UWC Israel, UWC Lebanon and the Azerbaijan Students Youth Organisations Union. There are a few spots available for direct applicants; the application form will be published here in late spring.
Course fee: Exact cost TBD. Approximately 400 EUR, including room, board and all programme-related costs.
Eligibility: Students aged 16 - 18 years
Scholarship availability: There are a number of need-based full and partial scholarships available.
Website: Building a Sustainable Future
Facebook
Instagram
Contact Form