UWC ISAK Japan Summer School
2 August 2023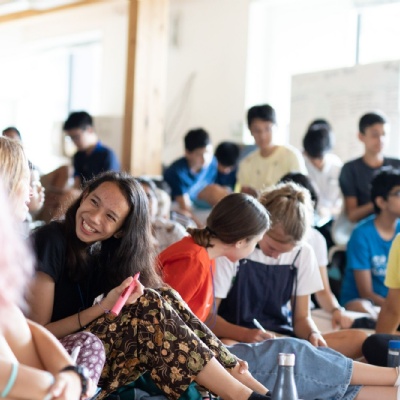 UWC ISAK Japan's Summer School is an exciting opportunity for middle school students to live and learn together on our beautiful campus in Karuizawa, Japan. Get a taste of life at UWC ISAK Japan! Summer School brings together bright, curious, motivated young people (ages 13-14) from a diverse range of countries, cultures, and socio-economic backgrounds for what many students say is a "life-changing experience."
Summer School focuses on leadership, mindfulness, and design thinking, enabling students to become aware of themselves and others, to identify and solve problems individually and with a team, and to gain the inner strength necessary to overcome various real-world challenges. Students become more globally-minded as they develop the skills and confidence needed to become change-makers who can make a positive impact for the greater good.
What will you learn?
Inquiry & Awareness
Students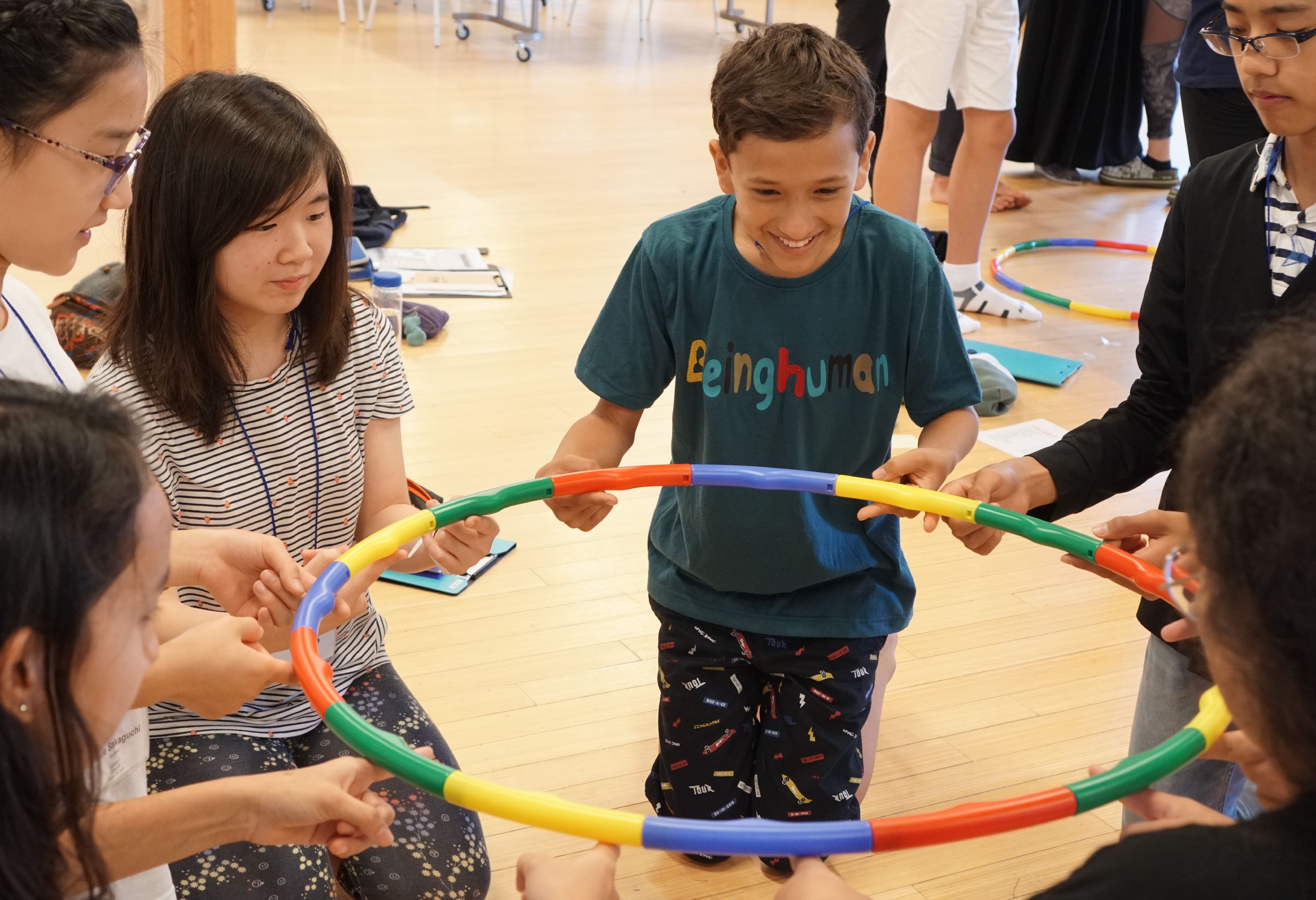 practice discovering and bringing attention to what is important for themselves and others, as a fundamental basis of leadership. They experience more about themselves and connect with others.
Action & Empowerment
Students practice taking action based on their understanding of what is important for themselves and others. This happens both independently and collaboratively. They experience accomplishments—large and small—and feel empowered to do more and do it meaningfully.
Empathy & Diversity
Students practice approaching others with empathy, seeking understanding in their environment and with community members. They experience a diverse environment where they learn to acknowledge and understand different values and opinions.
Creativity & Growth
Students practice applying design thinking and leadership principles to create change in themselves and their communities, based on what is important and needed. They experience facing real challenges and solving real problems, bringing tangible growth for themselves and others.
Nature & Discovery
Karuizawa is renowned for its year-round beauty, but summer is perhaps its best season. Hikes to nearby mountainsides and waterfalls are part of the Summer School routine, where we reinforce and encourage each student's spirit of curiosity, discovery, teamwork, and appreciation for the environment.
DETAILS
Dates and location: 20 July - 1 August 2023, UWC ISAK Japan Campus, Karuizawa, Nagano, Japan
Language of course facilitation: English
Course Eligibility: be 13 or 14 years old at the time of the short course. Summer School will be held in English so language ability will be considered, but even more importantly, Summer School students should be passionate, curious, creative, and willing to engage
Application information: fill out an application form here
Application deadline: 1 March 2023
Course fee: JPY 485,000
Scholarship availability: if you need to apply for financial assistance, please fill in the financial aid form within your application. Financial Assistance requests submitted after you have submitted your application will not be considered. Be aware there is limited financial assistance available for Summer School and it is always need-based (not merit!)
For more details: visit our Instagram, Facebook page, or website. Or send an email to summer@uwcisak.jp