Transforming Identity: The Online TRPG
7 May 2022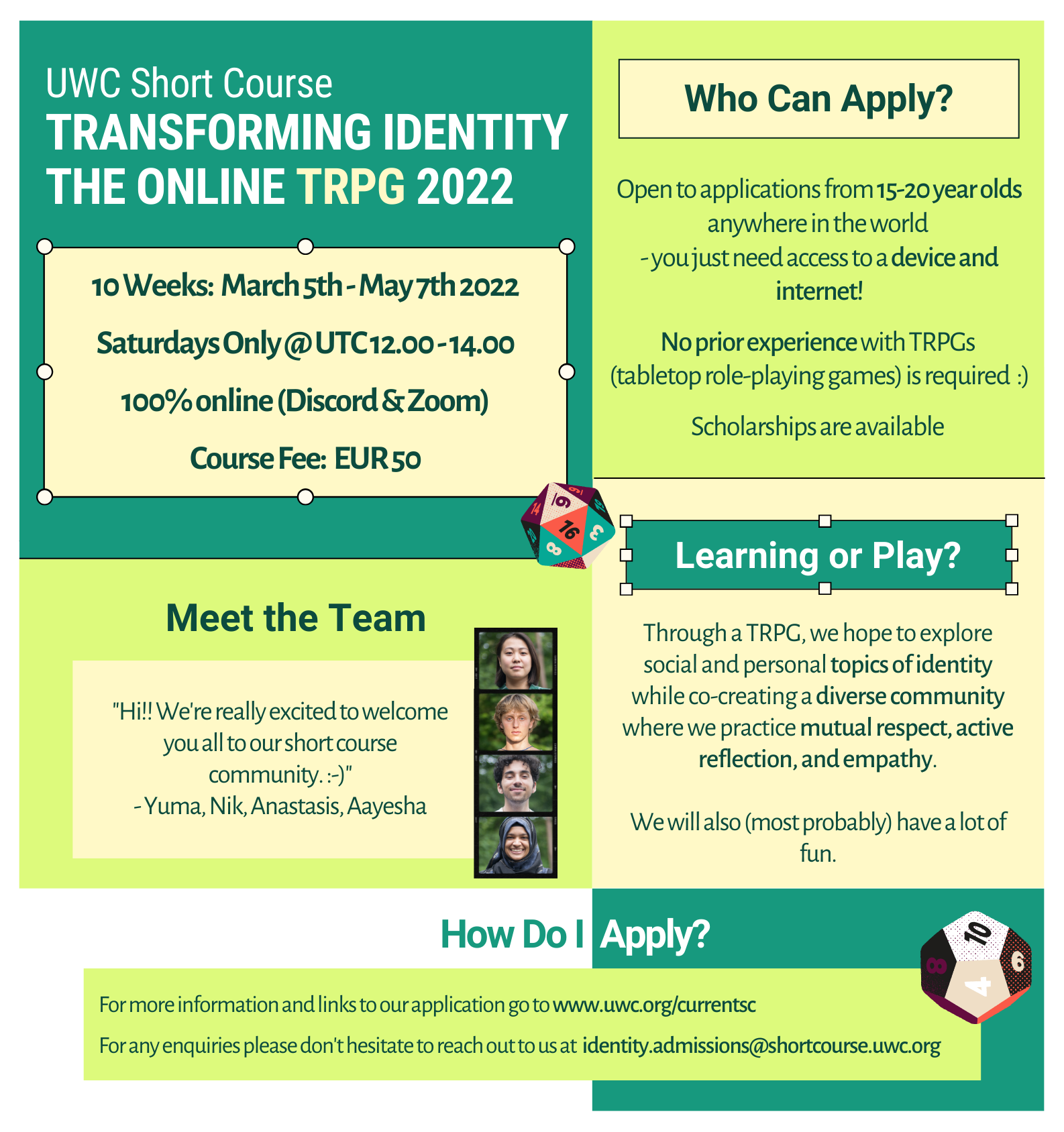 "Transforming Identity: The Online TRPG" is a UWC short course intended to bring together a diverse group of young people aged 15-20 and co-create an online community to:
Explore personal and social topics of identity
Approach others with compassionate curiosity and mutual respect
Build a space for growth in self-awareness and empathy.
The course will run through a tabletop role-playing game as a weekly session over the course of 10 weeks.
DETAILS
Dates and time: 5 March - 7 May 2022, Every Saturday 12.00 - 14.00 UTC
Location: Online (Zoom and Discord)
Language of course facilitation: English
Course Eligibility: Open to applicants aged 15-20 anywhere in the world - you just need access to a device and internet! No prior experience with TRPGs (tabletop role-playing games) is required :)
Application information: Apply via this link.
Application deadline: 31 December 2021
Course fee: EUR 50
Scholarship availability: Medium availability
For more details: Visit our Instagram or email us.