Sekolah Diversiti
2 September 2023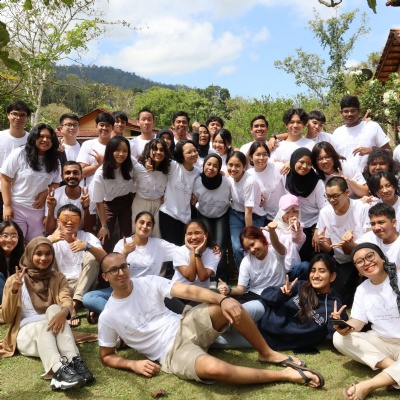 29 May - 2 June 2023 & 28 August - 1 September
Malaysia's diversity is its biggest strength, but also its biggest challenge. In a world where differences can easily divide communities, it is important for Malaysia's long-term sustainability that young Malaysians know how to harmoniously live with people of different cultural, ethnic, and socio-economic backgrounds.
Through our bilingual programme (conducted in English and Malay), participants will mingle with peers from different backgrounds and explore various perspectives of identity, diversity and inclusion, while making new friendships to last for a lifetime.
Sekolah Diversiti aims to cultivate cross-cultural understanding among youth to become equipped leaders who will foster inclusivity in their communities. Through an interactive retreat filled with workshops, discussions, and reflections, participants will be inspired to think critically as they learn various perspectives and beliefs, tackling the big question faced by multicultural societies: how do we best live together in diversity?
By the end of the programme, participants are expected to start their own capstone project as a continued exploration and appreciation of diversity and how it manifests in various communities across Malaysia.
DETAILS
Dates and location: 29 May - 2 June 2023, Janda Baik, Pahang, Malaysia
Language of course facilitation: English and Malay
Course Eligibility: 16 - 17 years old. We are looking for Form 4 & Form 5 students (2022-23) / Grade 10 or 11 across Malaysia from all types of racial, religious, and socioeconomic backgrounds who are:​ passionate about building a culture of peace and cross-cultural understanding Future leaders who will foster unity and inclusion in their communities
Application information: fill out an application form here
Application deadline: 21 April 2023
Course fee: no fee
Scholarship availability: all participants will be fully funded
For more details: visit our Instagram, website or send an email