Huaka'i Hawai'i 2022, Online
1 August 2022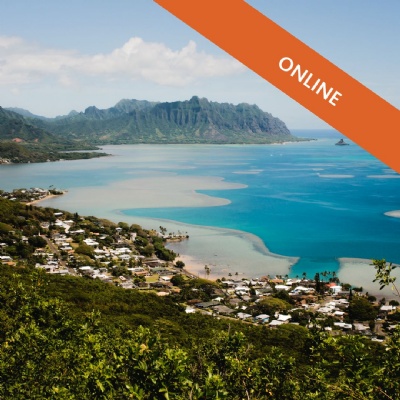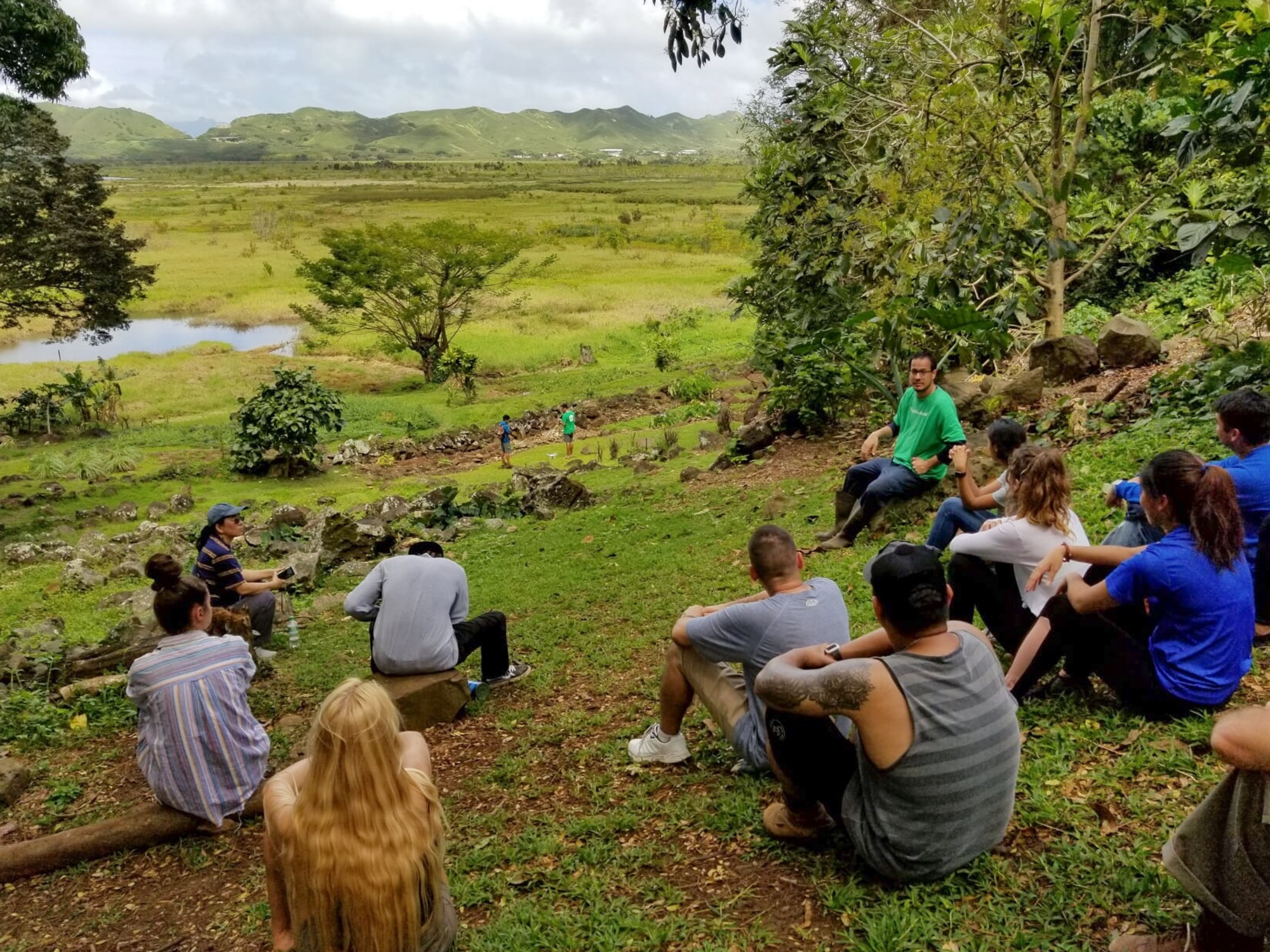 Do you want to be part of a transformational experience that fuels your commitment to creating equitable, sustainable solutions for a more just and peaceful world?
Would you like to deepen your understanding of sustainability concepts while having fun and meeting new friends from around the world?
Then join Hawai'i and international youth for Huaka'i Hawai'i - a short course in collaboration with the SOL Center. This is an intense two-week online exploration of climate change impacts and solutions for food and energy security on the most isolated land mass in the world. Through the unique history, environment, and cultural wisdom of Hawai'i we will explore traditional and modern approaches to systems thinking and strategic planning for innovative, values-based solutions for a more equitable and peaceful world.
You will be encouraged and supported to create and share local action projects while exploring how your own regional and cultural wisdom may be just the knowledge that others need. Five one-hour on-line presentations will each be augmented by one hour on-line facilitated small group discussions, selected off-line reading, and creative project sharing.
Join us for two exciting weeks of knowledge building, cross-cultural collaboration and fun creating solutions with international peers on the world's greatest challenge. E komo mai – we welcome you into this experience!
DETAILS:
Dates: 16, 20, 23, 27 and 30 July
Location: This course is conducted entirely on-line. The format will be a one-hour presentation followed by a one-hour small group discussion. Between sessions there will be readings, videos and written assignments as well. You will be expected to attend all presentations and small group discussions and completion of all assignments in order to receive a certificate of completion
Participant age requirement: 14-18 years
Eligibility Criteria: There is no academic requirement for participation, nor do you need to have prior experience in this arena before. We are simply looking for young people 14-18 years who are:
Able to communicate in a conversational level of English
Eager to learn about Hawai'i, other peoples and cultures
Willing to embrace sustainable pathways towards creating a more just and peaceful world
Language of course facilitation: English
Application information: (please note, applications closed on 15 June 2022). If accepted, you will receive an Acceptance Letter with the following forms that you must return in order to be officially registered:
Code of Conduct
Photo and Video Release form
Parental Permission Form
Application deadline: 15 June 2022
Course fee: There is no fee for this course
For more details: Find out more from the SOL Center website or email us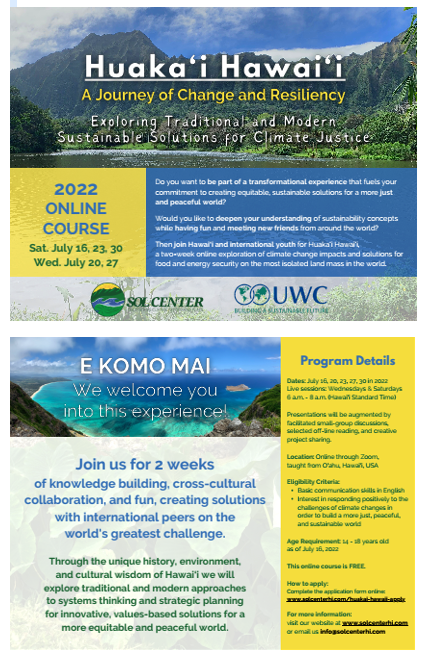 https://drive.google.com/file/d/1FlqFXH5M24Y6YaUbBvxwToCevB0s2rsJ/view